Docs Index
Focus time is an Interview platform feature that gives candidates 5 minutes of quiet, unobserved time to collect their thoughts, and start working on a solution, before the interview starts.
Start Focus Time
Both the interviewer and the candidate can start Focus Time. In the pad, click the Focus button in the left tabs menu.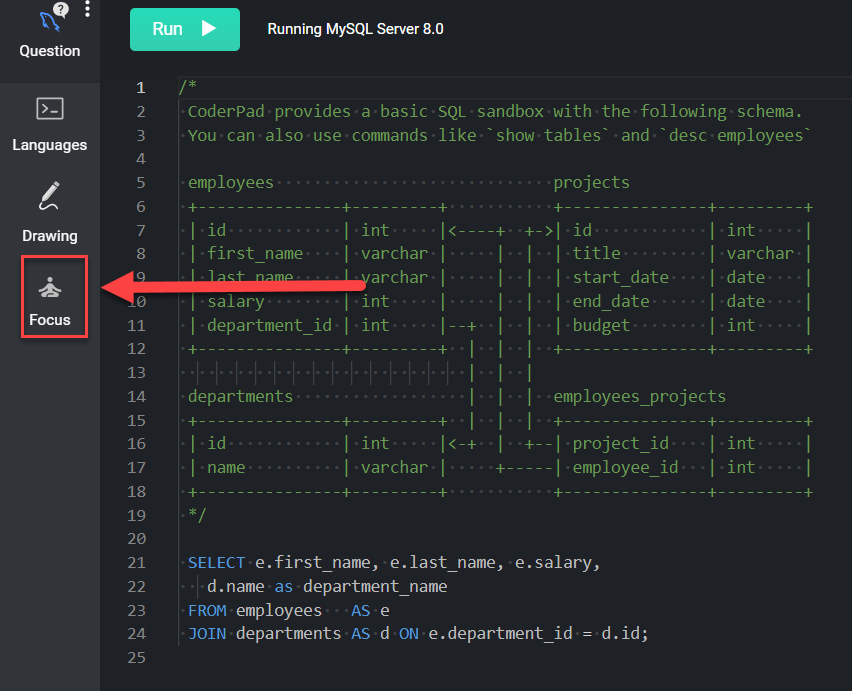 A pop-up opens explaining the benefits of Focus Time. The interviewer sees this pop up: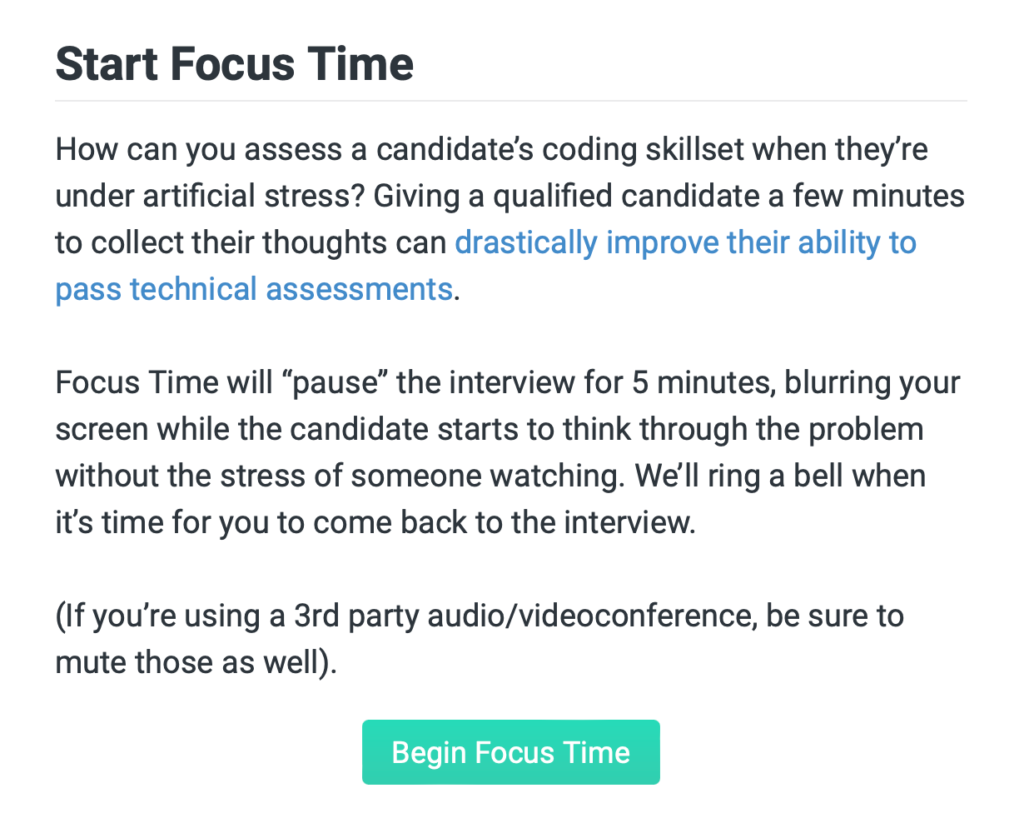 The candidate sees this one:
To start Focus Time, click Begin Focus Time.
The interviewer's screen blurs out and they have no audio or video while Focus Time is in progress: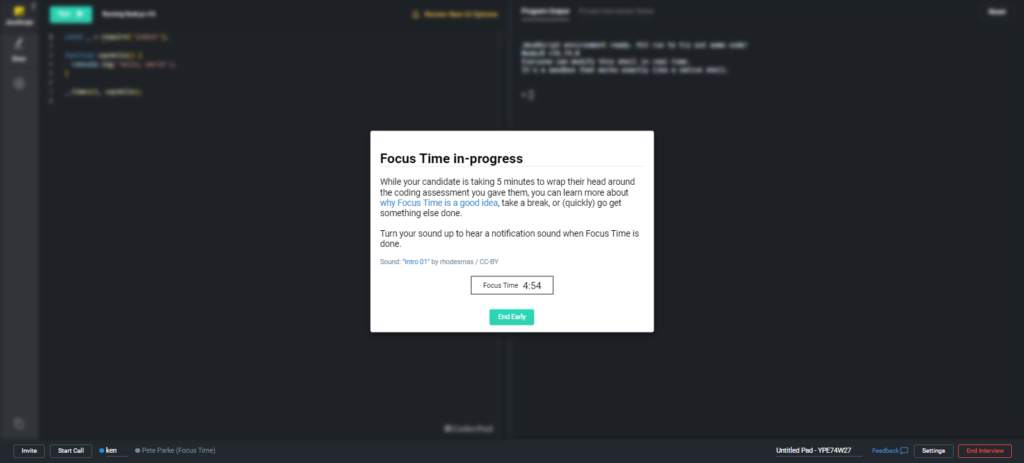 The candidate has access to the pad and can begin working on a solution: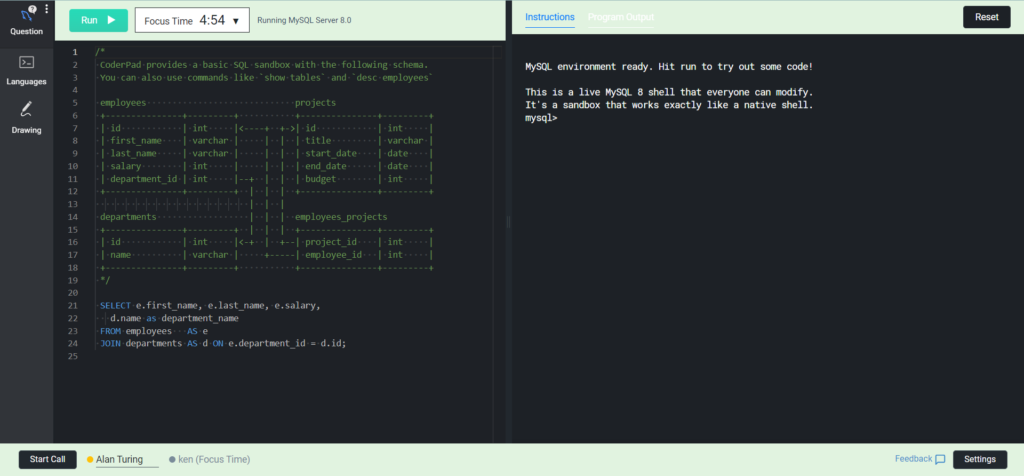 Both the interviewer and candidate see the Focus Time clock counting down.
The interviewer and candidate are alerted with a pleasant sound when Focus Time reaches 0:00 minutes. At that time, Focus Time ends, the pad unblurs, audio and video return, and the interview begins.
End Focus Time early
❗We highly caution against an interviewer ending Focus Time early, as this leads to a poor candidate experience.
Interviewers can click the 'End Early' button to end Focus Time before the 5 minutes is up.
Candidates can end Focus Time early by clicking 'Start Call' in the lower left corner of the pad.
After the interview
Interviewers can review the candidate's progress during Focus Time in Playback Mode.
Find out more in our Focus Time article.
Disable/enable Focus Time
To turn Focus Time on or off, simply navigate to the Team settings page and scroll to the bottom of the screen. You'll see this toggle under the Focus Time section, which you can use to enable or disable the setting: