Docs Index
This document is for interviewers who are conducting interviews or take-home projects with the Interview platform.
✅ If your company has an Interview account, ask your administrator for an invite and instructions on how to login. If your company does not have an Interview account, register here.
Interview is a technical platform that assesses candidates throughout the hiring process. It functions like an Integrated Development Environment (IDE) and allows developers, data scientists, and other technical candidates to showcase their programming skills.
A pad is a session where the candidate and interviewer write and run code – either during a live collaborative interview or a take-home project.
You write code in the left-hand pane, run code with the 'Run' button, and view output in the right-hand pane. You'll use a new pad for each interview or assessment you give to a candidate.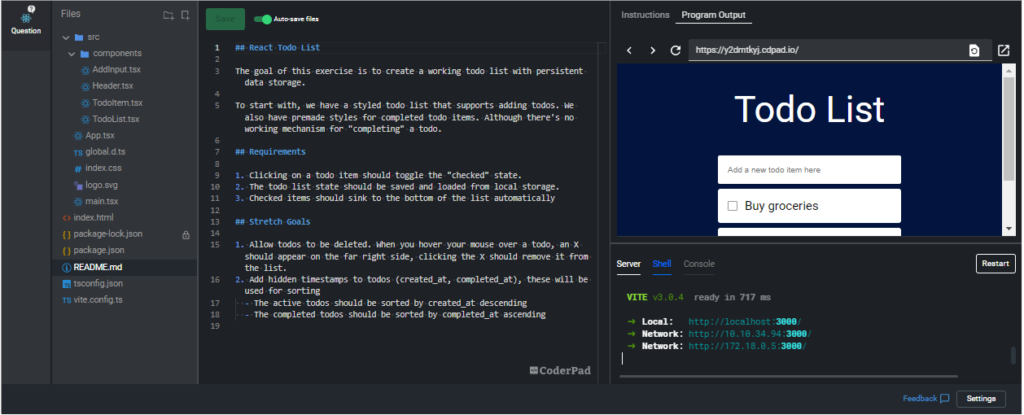 How you create a pad and run it will depend on whether you're making it for a Live Interview or a Take-home project.
Creating a Pad
Getting Started Tips
If you have any questions or concerns about how things work in Interview, feel free to contact support – we're happy to help!