CoderPad works with your existing recruiting software
We integrate with popular recruiting tools such as Greenhouse, Lever and GoodTime, so you can spend less time switching tabs and more time meeting candidates.
Sign up free
Automatically set up CoderPad sessions for upcoming interviews through Lever.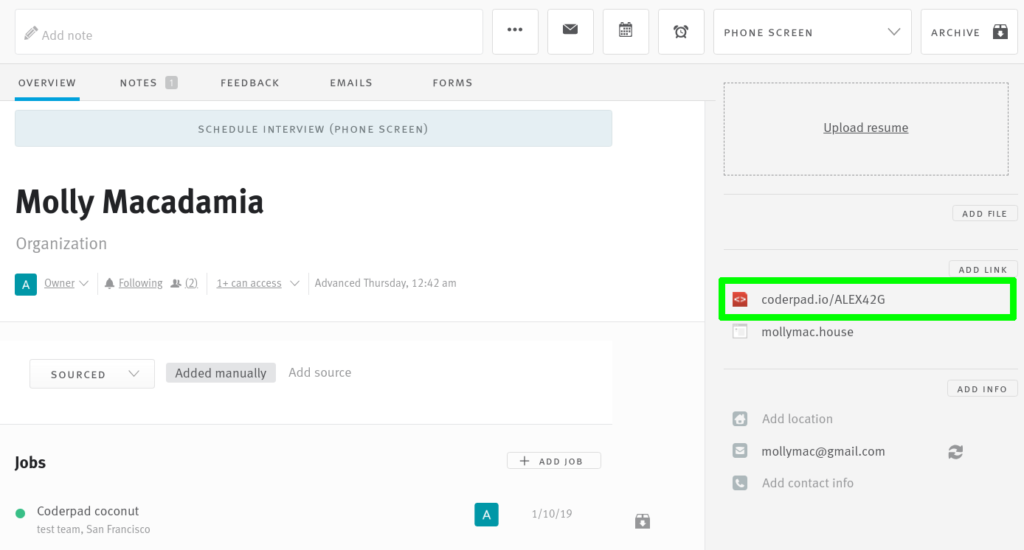 Live and take-home project pads can be sent to candidates directly from Greenhouse.
Live
When your CoderPad interviews are complete, the submitted CoderPad pads and candidate history are tracked in Greenhouse.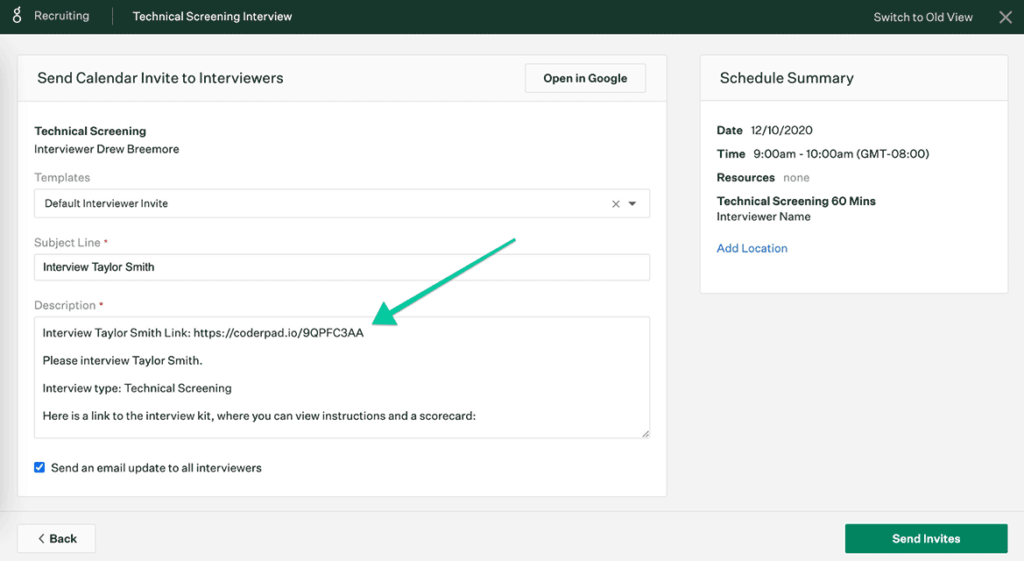 You can automatically create and review CoderPad interview sessions within iCIMS.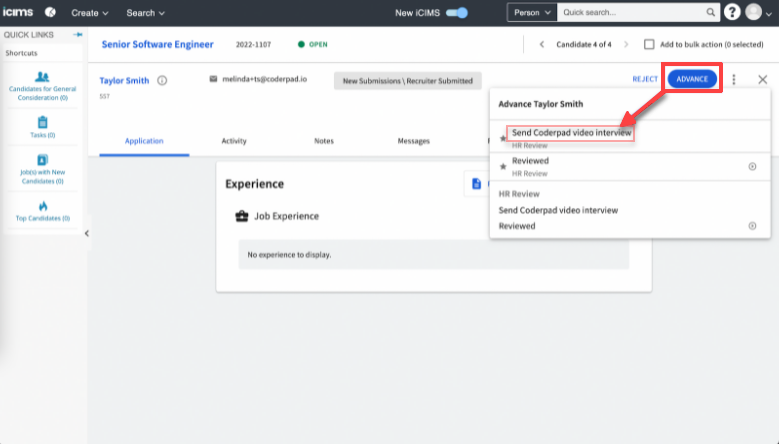 Generate CoderPad sessions automatically when an interview is scheduled in GoodTime.
Use Prelude Coordinate's CoderPad integration to create CoderPad Live links while you schedule interviews within Prelude.