Single Sign-On (SSO)
Single sign-on (SSO) is an authentication process that allows a user to access multiple 3rd-party applications with one set of login credentials. CoderPad offers optional SSO authentication to provide a seamless sign-on experience to users. SSO helps organizations seamlessly manage team members within their account.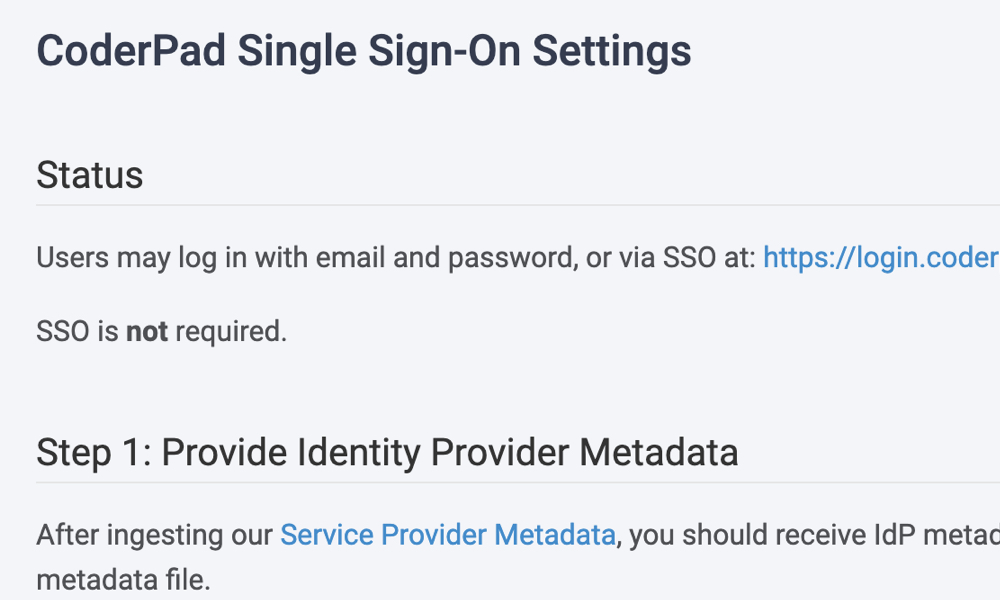 Enterprise Account Security
SSO integration with CoderPad is a step towards enterprise readiness, providing easy and secure access to the application for teams of all sizes. CoderPad SSO uses SAML 2.0 for authentication, and supports integration with standard 3rd party SAML providers.
Powered by SAML 2.0
Integrate with any 3rd party provider
Faster Authentication
Remove the burden of managing additional login credentials with fast, easy access to CoderPad via Single Sign-On.
Eliminate need for site-specific login and password
No more worrying about the hassle of password resets