Engaging candidate experience
96% of candidates who start a CoderPad Screen test, finish it. Give digital-first candidates the exceptional experience they expect with tests that are up-to-date, relevant and enjoyable.
Sign up free
Gamified coding exercises
Screening tests don't have to be boring. Let candidates show their skills in a fun way with game-based programming exercises.
Candidates code to control the action and win the game.
Visual rendering interacts in real-time with candidates' code.
Candidates can practice on our community site, codingame.com, loved by 3 million developers.
Familiar, intuitive IDE
Candidates understand immediately how to use our IDE. Zero learning curve, zero stress, just a great experience.
VS Code-based editor with features such as error highlighting and autocompletion.
Quickly verify code with test cases and real-time code execution.
Designed for accessibility and comfort with dark mode option.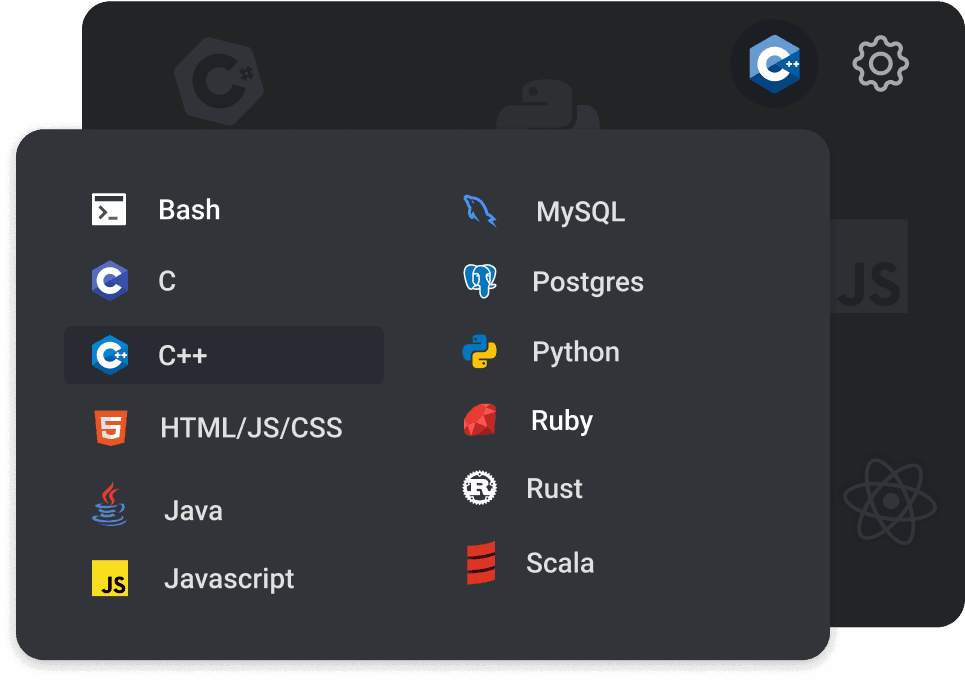 Language-independent questions
Put candidates at ease when you let them choose the language they feel most comfortable with to complete coding problems.
Test candidates' ability to use a programming language to solve a problem, rather than syntax knowledge.
Identify candidates who can adapt in the development world where languages and frameworks evolve rapidly.
Optimized communication with candidates
Communication can make or break a candidate experience. Screen makes it easy to keep the candidate in the loop.
Customize messages on invitation, test intro screen and final screen so candidates know what to expect.
Opt to send candidates simplified test results for instant feedback and a great candidate experience.
Automatically display tests in English, French or Spanish.
Reduce test anxiety
Tests can be stressful so we've optimized the experience so candidates can show their true ability.
Automatically-generated practice tutorial to get comfortable before starting.
Candidates have the option to take a break during longer tests and you can create tests without a timer.
Enable the second chance option so candidates can ask to try again if situations arise.