Docs Index
To carry out bulk pad actions, you'll first need to navigate to the Pads List and select the pads that you want to end or remove (1). To select all the pads, select the checkbox on the header row (2).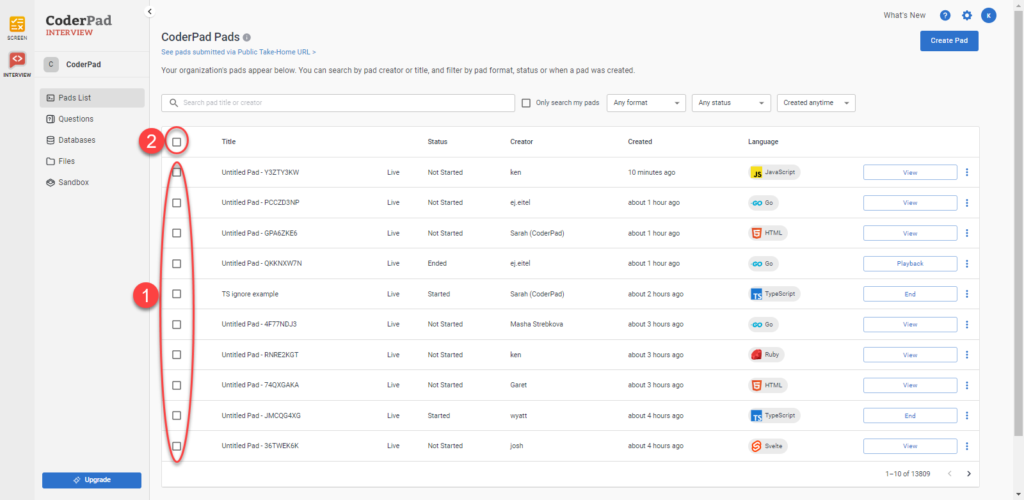 Once you select the pads, you'll see options to either end the pad (End Selected) or delete the pad (Delete Selected):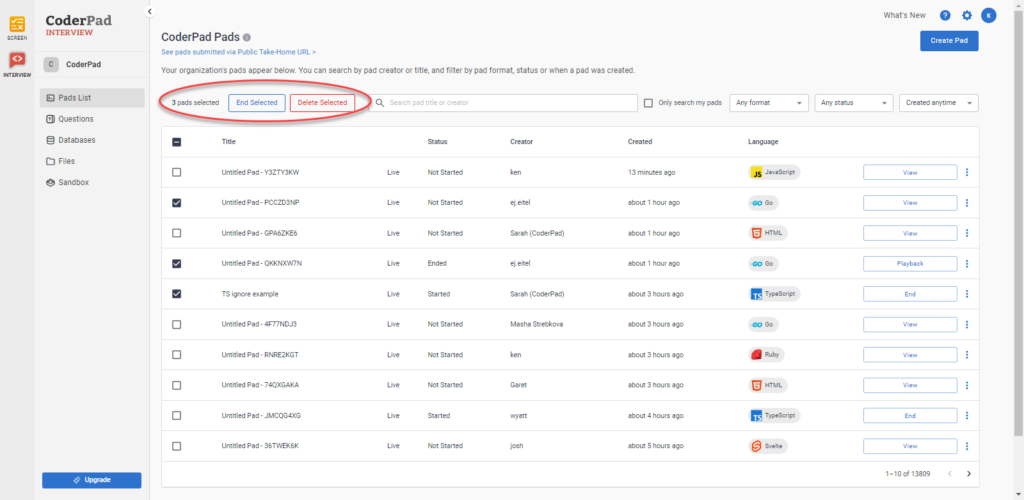 End Selected will end the pad if it has not yet been ended by the interviewer, this will enable you to view the playback and prevent candidates from working further on the assessment.
Delete Selected will remove the pad permanently from the Pad List.
You'll then get a confirmation screen asking you if you're sure you want to end or delete the selected pads:
Once confirmed, the selected pads will be ended or deleted.