Docs Index
Doc
What are CoderPad Full-Stack Databases?
Last updated on
We want to empower your team to run CoderPad interviews that are even more like real work projects. So we've added functionality to directly query databases from non-database language environments, using popular database adaptors. For example, you can now have candidates load SQL records and interact with them in Python, or show their ActiveRecord skills within the Ruby environment, plus more!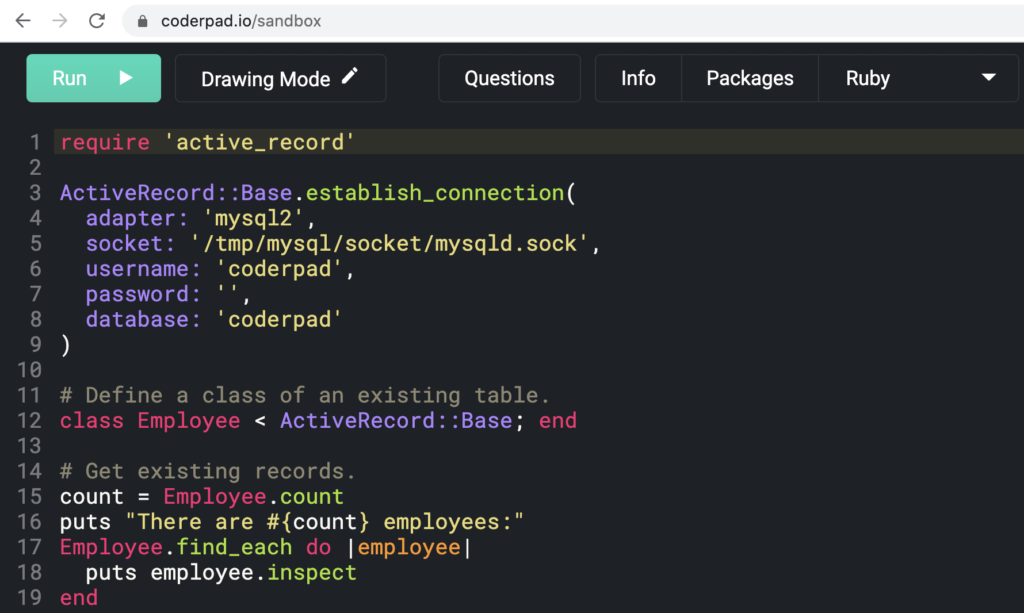 This feature is available for the most commonly used languages in CoderPad, preconfigured with the adaptors listed below. Additional languages may be added based on customer needs.
Quick-start for Full-Stack Databases
If you're excited to test out this new feature before using it in an interview, there's an easy way to jump right in! You can try this out in the CoderPad Sandbox, our free setup/testing environment. Open a new sandbox window, and select one of the supported languages listed above from the language dropdown. You'll see a new "Packages" menu appear next to the language; this menu auto-loads the database adaptor.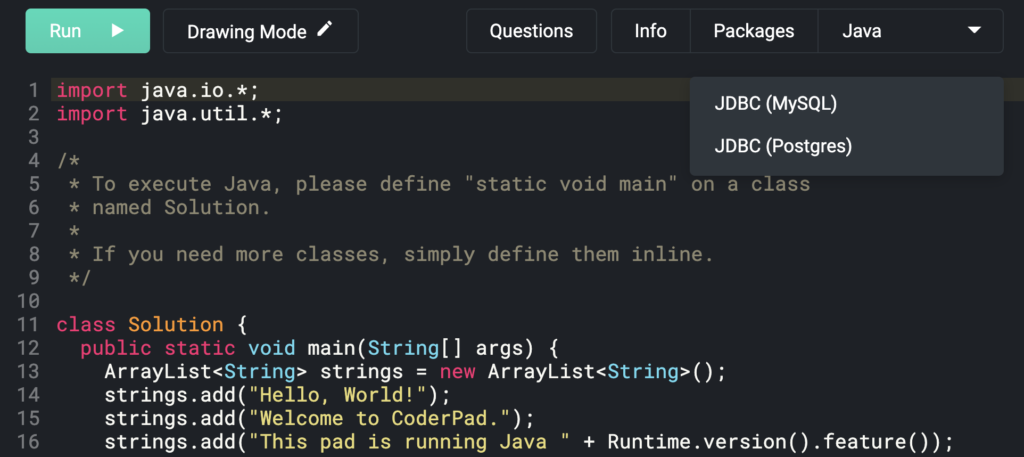 Click on the dropdown, and choose whether you'd like to use the MySQL or PostgreSQL adaptor. Selecting an adaptor automatically loads two things. The adaptor code is loaded in the left hand pane, and a sample database is loaded in a new "Database" tab in the right hand pane. If you've chosen the MySQL adaptor, you'll get a MySQL sample database, and the same for PostgreSQL.
The adaptor code already includes everything you need to query the sample database, and the database schema is displayed in the "Database" tab on the right. You can start writing queries immediately, no other setup is needed!
Check out the Setup using a Custom Database page for details on using this feature with your Custom Databases!