Docs Index
You can edit profile information like your your details, login information, and signature by clicking on your name > User Profile. You can also add a profile picture that will be visible on the left hand CodinGame menu in place of your initials.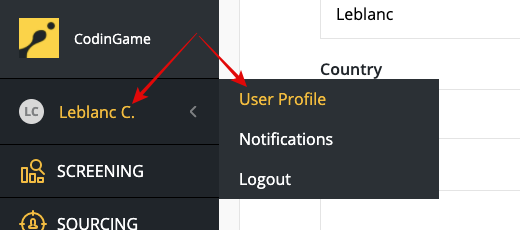 ✅Your signature can be linked automatically to the email your candidates receive when you send them a test invitation.
Notification emails will be sent to the email address provided here as well.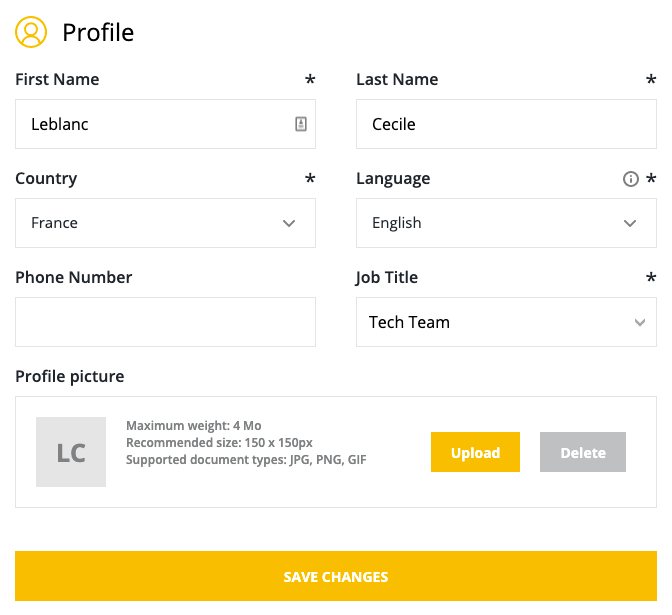 If you wish to edit your password, you can find more information on how to do so here.