Categories
Interactive, Hands-On Code Challenges on LinkedIn Learning & CoderPad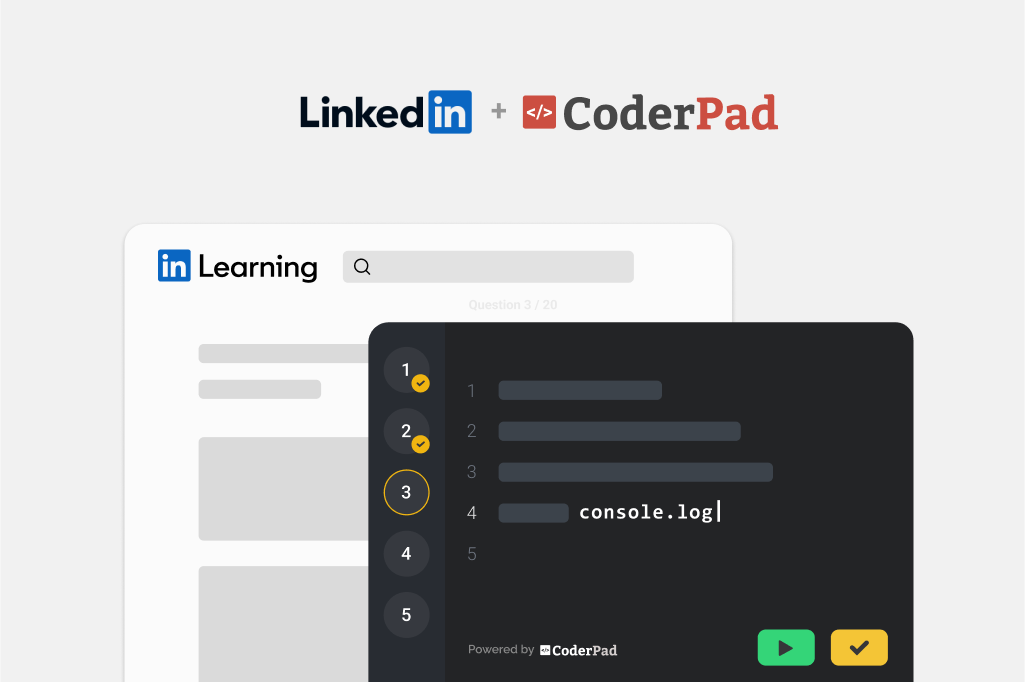 CoderPad is on a mission to create a more inclusive and strong tech community. Since our inception, we've focused on building a technical hiring platform that lets companies standardize their interview process and evaluate candidates based on their skills. With the advances in AI and tech, these skills are changing fast.
So today, we are excited to announce the launch of Code Challenges on Linkedin Learning, powered by CoderPad. Aspiring and seasoned developers can now take over 30 + coding courses in Python, Java, SQL, JavaScript, C#, and Go in an interactive environment that provides real-time feedback. With Code Challenges, learners can stand up generative AI models, cut their teeth on advanced JavaScript, solve real-world data problems, and more.
Learning through doing is a proven strategy for skill building, and that's what you get with LinkedIn Learning's Code Challenges. Whether you're just starting out or an experienced software developer, new Code Challenges courses allow you to upskill with several challenges per course, so anyone can not only learn but apply those skills right away.
Ready for a challenge?
Try LinkedIn Learning Code Challenge courses, powered by CoderPad and free through Dec. 18, 2023:
Coding Labs
Advanced Courses
Programming Language Essentials