Categories
Candidate Experience Best Practices (+4 Examples of Excellent Candidate Experience)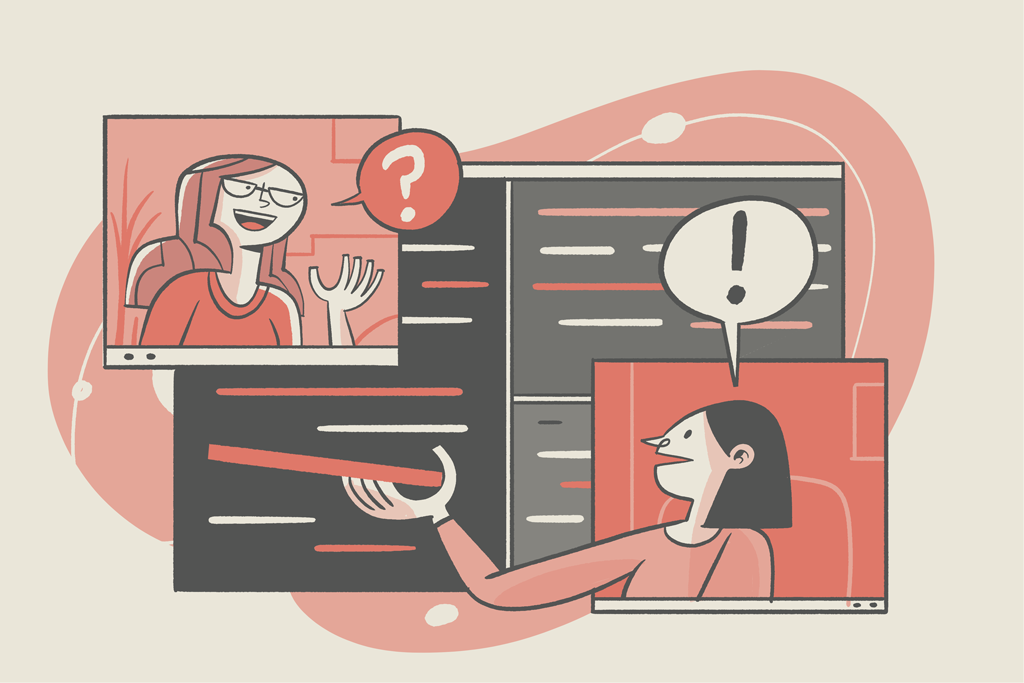 You're probably already aware of the need to attract and retain top talent. But you might not know why this topic is all the rage in 2023, or even how to change things for the better in your company.
Today we're going to show you why focusing on positive candidate experience is an excellent idea and offer our best practices for going about it. We'll also provide examples of great candidate experiences from known companies.
Read on to learn how to revolutionise your hiring process, making sure every would-be employee leaves with a smile on their face.
Table of Contents
What is Candidate Experience?
First, it's definition time. What exactly is candidate experience, the latest industry buzzword talent acquisition managers love to use on the regular.
TalentLyft puts it simply as: 'A job seeker's feelings about an organisation's job application process'. A process that includes the initial job search, application process, interview process and, with any luck, onboarding. Given the number of touchpoints this entails, it can be tricky to get it right.
Why even go through all the effort then? After all, you're the one hiring. Surely you already do a pretty good job of providing an excellent experience for job seekers?
Why Candidate Experience Matters
It may surprise you to learn, then, that candidate experience is the #2 priority recruiters plan to invest in for 2023. Placing higher than the need to expand talent or work on employer branding. So what gives?
In short, companies want to improve their reputations and stand out from the crowd. This has become especially important in the last few years. The great resignation anyone? (or perhaps the European variety, the 'great turnover'?) If companies are struggling to retain their employees, it's only natural that bringing in talent becomes more important.
Imagine that your candidate has a poor experience and ends up posting about it on a review site such as Glassdoor, for example. This will not only reflect badly on your employer brand (and as many as 86% of job seekers check Glassdoor ratings), but it'll also have the potential to spook consumers and clients. Indeed, typing in your brand's name on Google and seeing a whole host of negative reviews won't do your company any favours. Still not concerned? According to LinkedIn hiring statistics, 80 percent of job seekers who report a negative candidate experience say that they openly tell others about their experience.
So, ensuring a positive candidate experience will help you retain and attract the best talent, and ultimately, improve your bottom line. With that in mind, let's take a look at some of the best practices you can employ to nail your candidate experience and reap the benefits.
Best Practices for Candidate Experience
As we touched on earlier, the candidate experience is the summary of all the interactions that the job seeker has with your company during the employment process. That means that each stage needs to be optimised to make things as smooth and positive as possible for your applicant. Here we will break it down every step of the way.
The Application Process
Getting this part of the process right is paramount as it is here that candidates will decide whether it's worth their time. Given that job seekers apply on average to 21 to 80 jobs before receiving an offer, you need to make sure to value their time. There are many ways to go about this.
Responsive and User-Friendly Career Site
The very first thing to consider is your website. Is your careers page user-friendly and responsive? How about mobile friendly? You'll want to make sure to follow UI and UX best practices so that those interested can find what they're looking for with ease. Candidates should be able to sort by job and apply without having to fill in pages of information. Allowing them to import their CV and autofill their application is key here. You can also advertise on job sites such as Indeed and Monster (or via social media platforms such as LinkedIn, for example) which make the application process seamless.
Clear and Concise Job Descriptions
Your job descriptions themselves also need to be carefully considered. This is the perfect time to sell the position to your candidate. Avoid walls of text and generic descriptions, instead opting for a clear and concise approach. Be specific. And do not hesitate to highlight all the benefits to working for your company, of which we're sure there are many! Feel free to check out Workable's article on the topic if you need more guidance.
Personalised Approach
So, your job description hooked your candidate and they've sent their CV and cover letter. What next? Well, here you need to give some thought to your communication. From the get-go, be sure to send an email saying that you've received their application. You can personalise your email by using the candidate's name and briefly mentioning their qualifications and experience. A great way to foster positive candidate experience.
Regular and Transparent Communication
The candidate wasn't a good fit? Inform them as soon as possible. Nobody likes to be ghosted, something which only signifies that your company culture isn't so friendly after all. It doesn't need to be an essay, a brief and clear explanation (while being respectful of course) as to why they didn't pass to the next step of the application process will suffice.
By keeping candidates in the loop like this, they know what to expect every step of the way and are sure to feel respected and that their time is valued.
The Interview Process
Your candidate made it through to the interview stage; how exciting! This stage is very important to get right, and we're going to show you just how to go about it.
Efficient Interview Process
The first thing you'll want to do is to ensure your interview is structured. Decide on how many rounds there are in advance and how many interviewers are involved. The more organized you are, the better as it not only speeds up the recruitment process, it also values your candidate's time. As we saw earlier, this is key to providing a positive candidate experience.
Continuous Relationship Building
There is also the matter of the day itself. All the little details must be considered here to ensure your candidate leaves feeling valued and interested in your company. Tell them what to expect on the day, personalise some of your questions to their experience and showcase the best aspects of your company culture. You can even take them on an office tour!
Respectful and Professional Treatment
Be sure to remain professional at all times, actively listening to your candidate and being polite. A good way to think about this is that candidates are also there to evaluate you. It's a two-way street. There are even certain questions that are off limits legally and other questions you should just flat-out avoid asking if you don't want your candidate to walk straight out of the door. This should, of course, be self-explanatory, but be sure to train your hiring managers to ensure everything goes off without a hitch.
Respect for Candidate's Time and Efforts
Lastly, just like in the application process, there is the question of follow-up. Once again, you need to provide your candidate with timely feedback. Let them know via a phone call or an email of their status. The candidate wasn't a good fit for the position? Briefly explain why in terms of their skills and experience so they know where they need to focus their efforts in the future.
Need help streamlining your interview process? Check out our solution that allows you to watch candidates code in real time and more!
The Onboarding Process
We've now reached the final stage of the recruitment process. Your interview went swimmingly and both the candidate and your company are excited about the next step. What happens now? How can we be sure to offer a good candidate experience during onboarding? And why is it even important?
You might indeed think now you can rest on your laurels, but this step is vital to long-term employee engagement and the success of your organisation.
Smooth Onboarding Process
To begin, you'll, of course, want to formalize the job offer by sending your candidate the offer letter and all associated paperwork. As we've mentioned over and over again, time is of the essence and you want to streamline the process as much as possible. Your candidate will thank you for it. Inform them of when they can expect to start, introduce them to the team, and guide them every step of the way.
This is the perfect time to deliver on all the promises you made during the interview process so don't just wing it. You'll need a strategic onboarding program to retain your new-found talent.
Soliciting and Responding to Feedback
Once all is said and done, be sure to collect feedback on the entire process from candidates to know exactly what you're doing right and what can be improved. This can be as simple as sending a survey via email. A great way to get invaluable data on your recruitment process.
4 Examples of Excellent Candidate Experience
So, to wrap up, we will look at some examples of organisations successfully implementing these strategies. This way you can see how creating a good candidate experience works firsthand and get inspired from their experiences.
Slack
Instant messaging service Slack gets a mention on our list thanks to their respectful hiring process and commitment to diversity and inclusion. Indeed, they've reworked their recruitment process and challenged the status quo by ensuring job descriptions are inclusive, training their recruiters in spotting and avoiding bias in interviews (according to our 2022 survey, 65% of recruiters believe that bias is an issue in technical recruitment), and placing value on structured hiring. What better way to honour their social commitments and improve their brand image at the same time?
Learn how to create an inclusive interview experience for your organisation with CoderPad.
We're certain you've already heard of this online travel agency. Booking.com's candidate experience is notable in that it is positive from the outset thanks to their user-friendly website and informative job descriptions. Candidates can upload their CVs and be matched with job positions and there is all the information you could ask for whether on company culture, values, the hiring process, or rewards and benefits.
DigitalOcean
This multinational tech company excels at transparency. Not only do they keep candidates up to date every step of the way (even offering feedback calls in the case of rejection), they provide candidates with all the information they'll need to perform at their best during interviews via their resource hub. Here applicants can find out everything from what to wear, to interview response method (STAR). Did we mention they also provide lunch? It's certainly clear that this company does everything it can to ensure a positive candidate experience.
🔖 Related read: Developer Job Posts: Should You Include Salary Ranges?
DocuSign
Next up is DocuSign. This company specialises in automated agreements and their knowledge in hiring and onboarding make them the perfect candidates to offer positive candidate experience. In fact, their service allows other companies to streamline the candidate journey. Once a new hire receives a letter of offer, they can sign it effortlessly using DocuSign eSignature. What's more, the company introduced a standardised candidate experience survey so that applicants can offer their feedback on the process in minutes. As we saw earlier, this is a highly effective way to get insight into what's working, and what needs improvement.
On the Path to a More Positive Candidate Experience
It's clear to see then that improving your candidate experience offers myriad benefits. Whether for bringing in that top talent or retaining them, optimizing your recruitment process is the way to go. We've looked at numerous strategies for going about it regardless of the candidate's timeline. You've also seen examples of other companies that have implemented these tactics with stunning results. So … what next? The rest is up to you. It's time to get started!
Need help shortlisting candidates for your latest tech project? Check out our screening tool that allows you to assess technical skills in just a few clicks.