Categories
You're More Hireable If You're Ready to Pitch In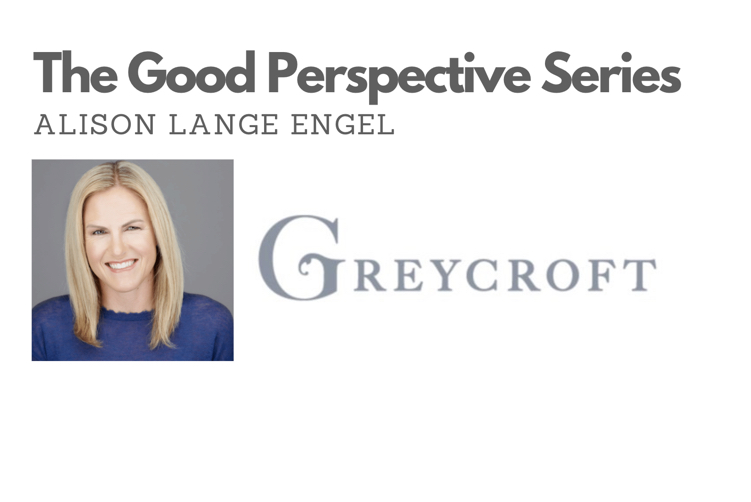 In This Job Market, You're More Hireable If You Can Stretch And Pitch In, Says Investor and Former Stripe CMO Alison Lange Engel
To say it's a difficult time in the world is an understatement.
Alison Lange Engel, Venture Partner at Greycroft and former Chief Marketing Officer at Stripe, said challenges are endemic across industries but they look different depending on the segment. "In most sectors, demand is just so unpredictable, and in some areas, demand is not coming back right away after the sheltering restrictions are lifted," she noted. "But specific segments like retail, travel, restaurants, and hospitality certainly have it worse. COVID-19 has been crushing to these industries."
Conversely, some sectors are experiencing an enviable problem: staffing up to meet demand. "If you're in online groceries, streaming media, or consumer health and wellness, you're struggling to keep up with demand and fill new roles," she said. But more broadly, despite a volatile time, people are settling into a new way of working, hiring, training, and onboarding remotely because they can't afford to sit still or stagnate, Lange Engel noted.
Lange Engel outlined what it will take to get hired right now in this week's Good Perspective. Spoiler alert: it's partly a willingness to get hands on.
Get a handle on how businesses are coping with COVID-19
It's good to have a general sense of how companies are adjusting. Otherwise, how will you know how to evaluate a potential employer's outlook, prospects and positioning?
"For enterprise and B2B, we're seeing slower deal cycles and more deliberate thought before action," said Lange Engel, "Expect to see the deal process now involve the CFO for approval, which really lengthens the sales process."
The companies that come out of this with a more positive trajectory, she predicted, are those that are primarily online and depend less on in-person interactions. The other survivors will be those that can demonstrate grit and agility. "Now it becomes about companies with the DNA for collaboration," said Lange Engel. "If you were good at that before the pandemic, and you have teams that are also resourceful and resilient, that can adapt and be productive in a crisis, you have a much better shot at coming out on top."
Companies are thinking about the breadth and depth of the talent they need
Leaders are aware that after years of a very tight labor market, some incredible talent is now out on the market. It's their opportunity to go beyond core skills and really hone in on the intangibles.
"Smart leaders are looking for employees who are capable but are also agile, low ego, collaborative and genuinely passionate about what the company does," Lange Engel observed. "This is a tumultuous time and it's all hands on deck. Devs who really loved working on one specific part of the stack will have to show they can flex and do more because the work frankly just needs to get done."
Hiring managers will be listening more closely to see if a candidate is willing to rise to such a substantial challenge. Are they able to bring best practices that are applicable to the situation right now? Will they cheerfully pitch in to deliver for customers – even if it's not quite what they're used to or signed up for? Candidates should expect more questions designed to figure out what environments they thrive in and how they can solve hard problems. And new ways of interviewing are rapidly becoming increasingly popular.
"We've had companies ask for more written materials and case projects as part of the remote interview process," said Lange Engel. "They're having applicants articulate what's important to them culture-wise, the norms and work setups they enjoy the most, etc., in a short essay-like format followed by presenting their ideas in a group discussion. It's another way to see a person's depth of thinking."
As 2020 progresses, she predicts that more companies will lean toward candidates who come from other companies with similar cultures. "There's just a higher potential of transferring well," observed Lange Engel. "They'll land in an organization and the water will be familiar to them. It means they'll hit the ground running faster and add value sooner."
Candidates should cast a wide net
Yes, the job market is going to be increasingly competitive this year. But that's not the only reason job seekers should explore industries outside their experience. A combination of genuine interest, transferable skills, and intangible qualities like creativity can be very compelling for hiring managers. In other words, don't assume crossing over to a new industry is off the table.
"It's true that if you're pursuing a go to market or business development role, it's critical you understand the market segment," said Lange Engel. "But that's also something you can learn. More broadly, companies are recognizing that always choosing 'safe' people with the same experiences and personality types isn't a win for them. I'm always really open minded to people who want to move sectors and who can demonstrate what they've learned from prior experiences that they can bring to a new situation."
She likened a candidate's career to a patchwork quilt. "Those squares of amazing career experiences stay with you," she commented. "And they can be really interesting to companies, especially when they signal an ability to solve tough problems and work with a diverse group of people."
Inquire about tools and programs
Even in a difficult economy, companies should still prioritize investment in tools that support talent, said Lange Engel. "You still need QA and other dev tools to ship a better product," she warned. "Yes, take a hard look at cost centers in the business – but if they help people be more agile, productive, and collaborative, they're worth it."
It's fair for candidates to dig into that during the interview process as well.
"It's important to know what's available internally that helps you do your job well – and how open the company is to providing tools you might need," said Lange Engel. "It's okay to ask, 'How will I be supported?' in the interview."
Overall, Lange Engel felt a sense of optimism. "There is always a flood of incredible ideas that come out of crisis," she noted. "Slack, Square, and Uber were founded in 2009 on the heels of the 2008 financial crisis. There are big opportunities for innovation, always."