Categories
CodinGame for Work is Now CoderPad Screen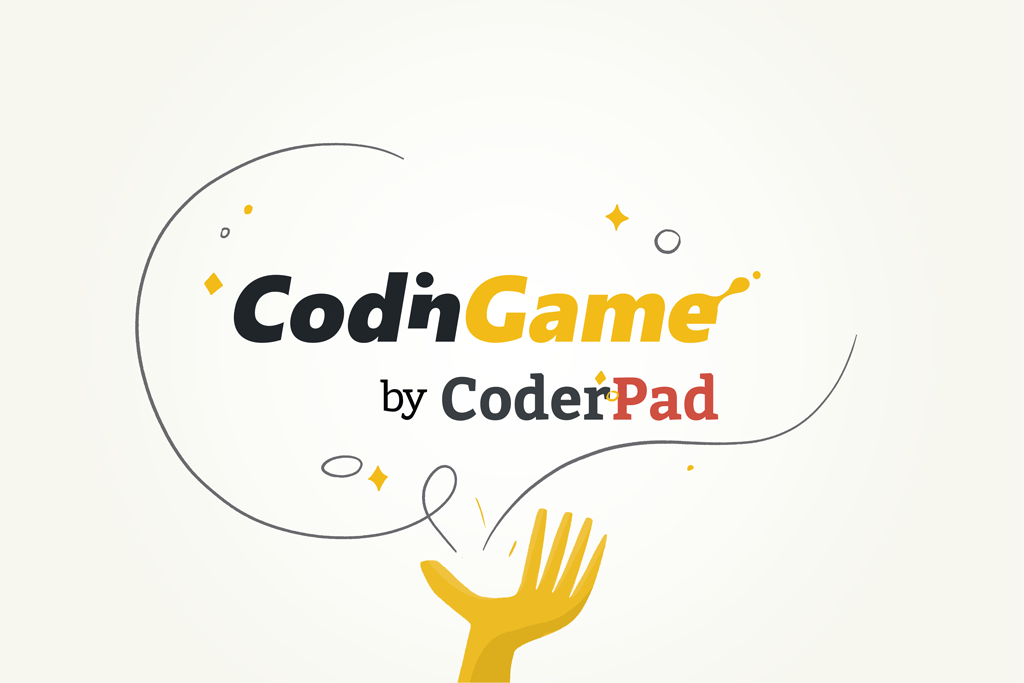 🎉 CodinGame is now CoderPad Screen.
In 2022, CodinGame joined forces with CoderPad. Over the past year, we've worked to evolve the brands together. This has resulted in a new name and a new look!
As of today, CodinGame is now CoderPad Screen.
While our name and logo may look slightly different, our mission remains the same: to help you hire the best developers via tech-friendly, hands-on programming tests.

CoderPad + CodinGame? Tell me more!
They say two heads are better than one. That's exactly how we felt when we teamed up with CoderPad in 2022.
CoderPad is a coding interview platform to help candidates easily share their skills. CoderPad delivers an unparalleled experience to both the interviewer and candidate. With a collaborative coding IDE plus fast and reliable platform, recruiters and hiring managers can find the right talent quicker.
When it came to joining forces to deepen our area of expertise and improve our product, we knew CoderPad was the right pick.
With this partnership, customers can send technical screening assessments using the original CodinGame product and follow up on those assessments with CoderPad Interviews for live, collaborative coding interviews.
What's changing for CodinGame users?
Over the next few months, you'll witness changes as we work to bring our brands closer together.
New CodinGame logo The first of these changes is that logged-in customers will notice that CodinGame is now called CoderPad Screen on their home dashboard. It's still the same product as CodinGame, but with an identity more closely associated with its new sister product: CoderPad Interview.
CodinGame Login URL: The URL will remain the same for now. For the time being, we're keeping the CodinGame name in the URL and on the homepage to avoid confusion. You will be able to navigate to your dashboard by typing CodinGame.com/work into your web browser, just as before.
Login details: Your login details will remain the same for now, as well. If you're a CoderPad and CodinGame customer, your CodinGame login will become your CoderPad login as well.

Product switcher: Users will soon have the ability to access both capabilities inside the product, and the ability to deploy tests or conduct interviews with monthly credits. Stay tuned as we roll this out this spring!
How can I find out more?
For all our major updates, keep an eye on our website and social media pages.
As with all new features and product announcements, we'll be sure to post as major rollouts occur. 
If you have any questions specifically related to your account, don't hesitate to contact support.