HTML/CSS/JS Interview Questions for Developers
Use our engineer-created questions to interview and hire the most qualified HTML/CSS/JS developers for your organization.
Despite the prevalence of frameworks like Angular, React, and Vue, using vanilla JavaScript with HTML and CSS still remains a popular way to create beautiful user interfaces. This approach is often simpler, provides greater control over the code, and often comes with smaller file sizes as you're not importing a ton of unused libraries.
One of the biggest benefits of using HTML 5 is the addition of semantic markup, which has improved accessibility for users and readability for developers.
The following sections offer a collection of pragmatic coding tasks and interview inquiries designed to assess a developer's proficiency in HTML/CSS/JS during coding interviews.
Furthermore, a compilation of recommended practices is incorporated to guarantee the accurate measurement of candidates' HTML/CSS/JS expertise through your interview questions.
HTML/CSS/JS skills to assess
HTML/CSS/JS example question
Add semantic markup
You have a single task to perform on this simple webpage:
To edit the HTML source code made up of divs and unsemantic elements with appropriate semantic tags where they make sense.
Do this by identify the relevant divs and replace them with appropriate semantic tags such as nav, main, footer etc. as well as including HTML attributes such as alt, role, aria-label that improves accessibility
In the end, the web page's accessibility score on Lighthouse should go from the current score of 82 to the official solution's Accessibility score of 98.
1,000 Companies use CoderPad to Screen and Interview Developers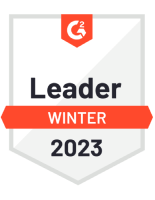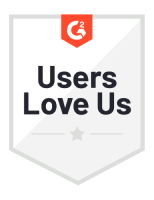 Best interview practices for HTML/CSS/JS roles
The HTML/CSS/JS interview process can differ significantly based on factors such as the specific engineering role and the candidate's expertise level. To enhance the effectiveness of your HTML/CSS/JS interview questions, we suggest following these best practices when engaging with your candidates:
Develop technical questions related to real-world scenarios within your organization – this approach is not only more engaging for the candidate but also better demonstrates the compatibility of their skills with your team.
Foster a collaborative environment by inviting the candidate to ask questions throughout the exercise.
If you're assessing HTML/CSS/JS as part of a full-stack position, confirm that candidates are comfortable with integrating front-end aspects into the rest of the stack.
Furthermore, it is crucial to adhere to standard interview practices when conducting HTML/CSS/JS interviews – adjust the complexity of interview questions based on the candidate's development skill level, provide timely feedback on their standing in the hiring process, and allocate sufficient time for candidates to inquire about the evaluation or the experience of working with you and your team.