Categories
Top 5 Things Developers Look for in a Job Offer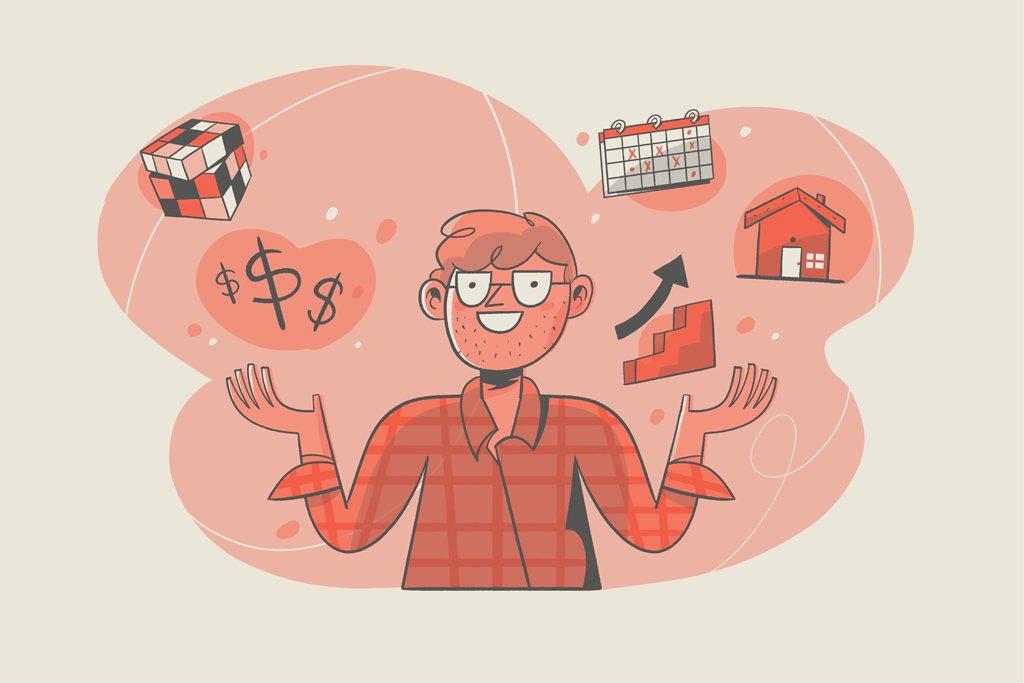 Finding and retaining top talent has always been challenging. Tech talents are elusive at best and a fable at worst. They have a lot of power, considering the shortage of skilled developers. Companies can no longer throw money around, hoping to land the best candidates. If you want to secure top tech talent, then you need to pay more attention to developers' wants and needs.
So, what makes developers happy and fulfilled? What do they look for in job offers? What would make them go for and stick with an employer?
In our 2023 "State of Tech Hiring" survey, we asked developers what mattered most to them when considering a job offer. These were the top 5 results:
Continue reading to find out why these subjects matter and how you can leverage them to attract tech talent.
Salary
Today, salary is the number one thing that developers look for in a job. Seem obvious? Not so much.
There's been a noticeable shift in developers' priorities over the past couple of years. Back in 2021, our tech panel ranked salary in 3rd position and remote working options only in 8th position, behind things like company culture or brilliant colleagues.
This year, we also asked respondents thinking about resigning, or who had recently changed jobs, about their motivations. For the strong majority (67%), the top motivator was to get a higher salary.
While developers still value things such as work/life balance, they may well be feeling the increase in prices and cost of living. Inflation is real! Or they may simply know just how valuable their skills are and are choosing to work for companies that will pay them accordingly.
Indeed, tech talents know that their skills are hot cake. If you're looking to attract and retain talented applicants, think competitive remuneration and attractive services packages.
Ensure you're offering a good salary that aligns with your location, industry, and the potential future employee's skills and experience. If you can, offer additional benefit programs such as health insurance, free food, and performance bonuses.
Flexible working hours
Developers are increasingly picky about the companies they work for (they're in high demand, who can blame them!?). They consider many factors besides pay.
For a great deal of developers, the opportunity to maintain a healthy work-life balance is vital. If presented with a work schedule tailor-made to fit individual needs and desires, prospective employees may consider taking a lower salary or a reduced benefits package.
If you're willing to accept that the notion of "the regular working week", the "9 to 5", is becoming outdated, then you can use flexibility to attract developers. Show that you trust their skills and commitment by offering schedules that fit their life demands—either with remote working opportunities (on a full-time or part-time basis) or flexible scheduling.
You can also set yourself apart by giving employees who want to improve their skill set some time off for continued education and training. The point is to pay attention to what matters to each person, not the entire company, and create space in your budget to accommodate that flexibility.
Remote working options
In this year's survey, we found that the majority of tech teams are now a hybrid between remote and on–site work. Only 15% of developers work fully on-site.

But, is this set to change? As Disney's Bob Iger or Twitter's Elon Musk, are mandating a return to the office (RTO), companies are questioning whether or not to follow suit.
CoderPad VP of Engineering, Nathan Sutter, shared his thoughts on LinkedIn:
"As someone who understands that having your butt in a seat in an office does not equate to productivity, hearing this [Disney RTO mandate] really bums me out.

Equating productivity to time in the office is the most backwards way of thinking about running a business and will only push away, not attract, talent you want in your business.

2023 is the year of realizing that software engineers consider remote flexibility table stakes. No, Disney, 4 days a week mandated in the office is absolutely not remote flexibility."

– Nathan Sutter, VP of Engineering at CoderPad
Exactly what is at risk for companies choosing to dismiss employee preferences? First and foremost? Resignations.
🔖 Related read: Will Employees Quit if They Are Forced Back into the Office?
42% of recruiters say that there's been an increase in tech employee resignations in their company in the past 12 months. Even more alarming is that 1 in 2 developers are thinking about quitting their job within the next year.
"Developers are planning to leave their companies. This is a wake up call for tech leads, CEOs and companies in general, not to get overconfident. I hear fellow CEOs mumbling that Twitter is doing the right thing in ending the "entitlement" of the tech worker, or that a slow economy means you can bring everyone back to the office. It seems that developers aren't necessarily willing to head back to the office or commit to "hardcore" work hours – and instead they're going to look for a job elsewhere."

– Amanda Richardson, CoderPad CEO
Companies and employees most certainly need to continue to work on refining and perfecting hybrid and remote work configurations but, at the end of the day, flexibility is absolutely key.
🔖 Related read: How to Keep Your Remote Team Engaged
Technical challenges
Developers love challenges – the thrill of solving intricate problems.
Technical stimulation is a major driver for developers, and has been one of the top responses to our survey question for the past three years.
Think money is everything? Think again. An increasing number of developers look beyond pay and settle for a slightly less competitive salary in exchange for technical challenges that get them fired up.
If you're not offering at least a bit of tech excitement, developers will be reluctant to join you.
Candidates will skim your job offer on the lookout for the kind of technologies they'll be using and the kind of problems they'll get to sink their teeth into. You're not going to get candidates excited If your job description contains a bunch of keywords related to outdated systems and technologies undergoing maintenance. If your technical stack is poor, you may need to compensate more or lower your standards slightly regarding the quality of people you want to take on (as well as thinking about what you can do to bring your stack forward as soon as possible).
As well as technology, when pitching a tech job position, you need to describe the business problems or challenges new hires would be asked to tackle. Many techies like to have a clear vision of the end game. Why do you need them? What will their development bring to the company?
Advancement opportunities
A good number of developers care about their professional development. Unfortunately, many computer programmers feel that they don't have enough development opportunities at their current job.
Developers want to get the chance to learn new skills, and work in an organization that provides opportunities for personal growth.
So, to attract and retain top programmers, companies must strive to provide excitement and variety on the job. Allow employees to change their roles and the projects they work on and create a peculiar career path within the organization. Invest in training and coaching for your technology teams.
Another good way to show that you care about professional advancement is to promote in-house employees to managerial positions instead of hiring people from outside the company. Make it a culture to promote employees internally.
However, as a hiring manager or HR professional, you shouldn't assume that all developers hope to take on managerial positions. Some tech professionals have no interest in management at all and prefer to sharpen their technical skills or specialize in a particular area of expertise.
🔖 Related read: Why You Need an Engineering Career Ladder—And How to Get Started
If you want your company to stay ahead, you need talented developers. Since there aren't many around, the available ones can be selective about where they work. This makes the recruitment process even more critical.
Securing top tech talent goes beyond offering the highest salary—it's a holistic process that includes work-life balance, remote working possibilities, technical challenges and advancement opportunities. Keep these five things (at least) in mind when assessing whether your company is enticing to developers.