Categories
Technical Hiring: The 2023 Guide for Companies to Hire the Right Talent Easily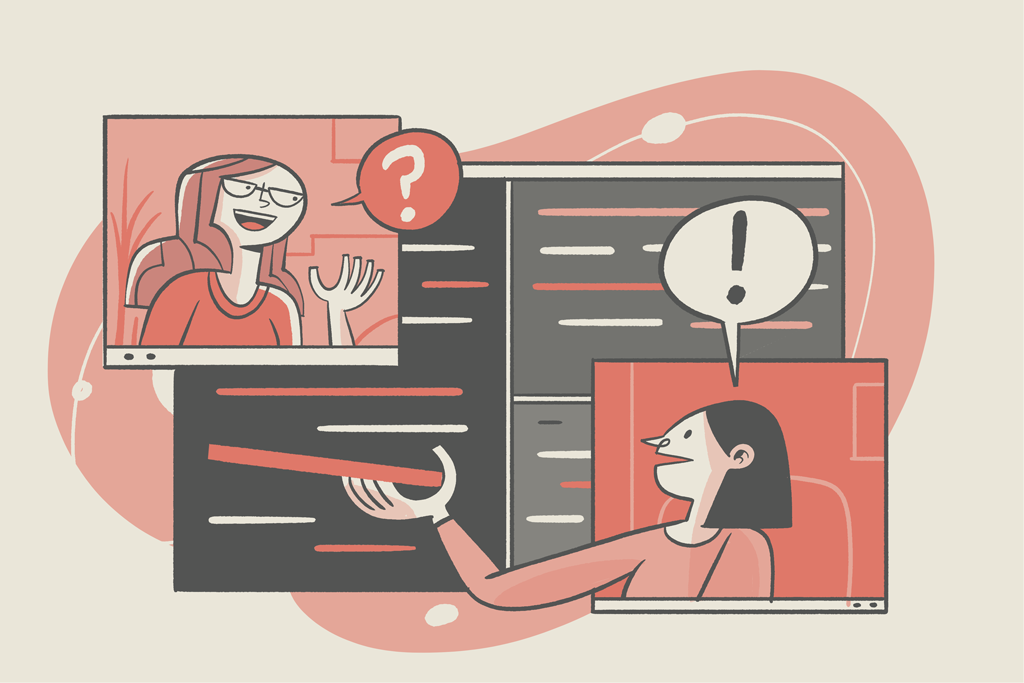 As the year 2023 presents significant challenges for businesses, with the industry experiencing over 168,000 tech layoffs, it is crucial for organizations to adapt and stay ahead of the curve. To attract and retain the best technical talent, companies must be proactive in their talent acquisition strategies. Remote and skill-based hiring are becoming increasingly popular, and businesses must revamp their processes to keep up with these changes.
In this article, we'll explore the top hiring tech trends for 2023 that companies must consider when hiring technical talent. We'll delve into emerging technologies and new recruitment strategies that can help organizations stand out in a highly competitive job market.
What are the emerging trends in Technical Hiring for 2023?
As recruitment continues to progress in 2023, it is worth reflecting on the lessons learned in 2022 and how they're shaping the technical hiring landscape this year. Let's explore five emerging trends in technical hiring, supported by the latest data.
Trend #1 In-Demand Skills and Roles in 2023
In the tech industry, recruiters are always on the lookout for people with the right skills for the most in-demand jobs. In 2023, the top three jobs that recruiters are looking for are:
Back-end developers
Full-stack developers
Applications developers
This explains why web development skills are highly sought after by recruiters. Indeed, top in-demand skills for 2023 are web development, DevOps, or database software development.
DevOps engineers are highly prized, but their specialized skill set can be difficult to find, putting them in fifth position on the podium of the in-demand roles.
According to a report "The State of Tech hiring in 2023" by CoderPad , the top three skills that developers want to learn in 2023 are:
Web development
AI/machine learning
Game development.
These trends are similar to previous years, with a slight decrease in the popularity of AI/machine learning among developers.
Trend #2 Going Hybrid or Fully Remote
The next key trends in technical talent acquisition in 2023 is the adoption of hybrid or fully remote work. Since the onset of the COVID pandemic, employees have come to appreciate the significant changes that remote work has brought to their lives. What's more, remote and hybrid work have been found to have no negative impact on productivity, with a our 2023 survey indicating that 57% of recruiters and 37% of developers believe that hybrid work has actually improved productivity. This marks an increase of 6% and 5%, respectively, from 2022.
As employees have now experienced the benefits of flexibility, it may be difficult to require them to return to the office for five days a week. In fact, by 2025, it is expected that over 75% of workers will demand hybrid or remote work due to the changing demographics in the workplace.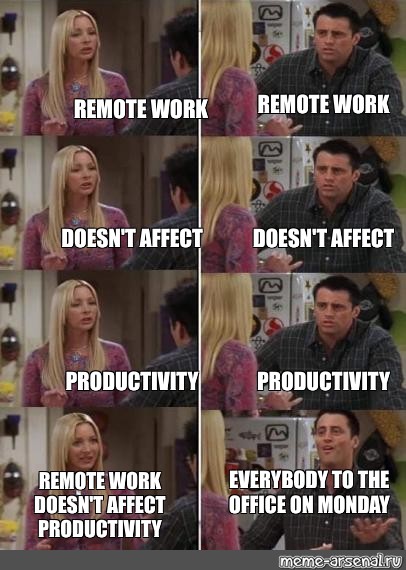 Trend #3 Embracing Automated Recruiting
The use of AI-powered hiring tools & automation in recruitment is a top trend for recruiters in the technical industry. Currently, 65% of recruiters rely on AI to find the perfect candidate on a daily basis. These tools help streamline administrative tasks and enable recruiters to focus on building relationships with potential candidates.
Automated solutions can be used by companies for technical screening and coding assessment. It allows recruiters to make sure candidates have the right skills to move to the technical interview.
For example, CoderPad screening allows recruiters to shortlist developer candidates in minutes, creating tests for developers in just 60 seconds to identify the strongest candidate.
By leveraging these AI-powered hiring tools, recruiters can efficiently identify and attract top technical talent in a highly competitive job market.
Trend #4 Making Recruitment Decisions with Data Analytics
Data analytics has emerged as a top trend for recruiters in recent years. As the competition for top technical talent intensifies, recruiters are turning to data analytics to gain an edge in the hiring process. In fact, today, approximately 80% of companies are looking to incorporate data analytics solutions to improve their recruitment efforts. By leveraging data analytics, recruiters can make informed decisions and refine their recruitment processes to find the best possible candidates.
Trend #5 Building the Trio of Diversity, Equality, and Inclusion
Finally, it is important to mention that diversity and inclusion (DEI) have become one of the top hiring priorities in recent years as well.
According to our annual 2023 tech recruitment survey, improving DEI in the tech industry is still an important issue for recruiters, with increasing awareness among them. While some companies are taking measures such as implementing equal pay (37.8%) and using skills-based assessment tools (37.7%) to improve their practices, unfortunately, there are still 22.8% who do not consider a lack of diversity in technical recruitment to be an issue at all.
The need to create a fair and inclusive hiring process is more important than ever. Diversity in hiring leads to a more creative and productive workplace, as well as a more positive and representative industry overall. It is vital for recruiters and companies to prioritize DEI in their hiring practices and create a welcoming environment for everyone.
Strategies to Attract and Retain Top Technical Talent in 2023
Unfortunately, following the trends is not enough to recruit top tech talents. The competition in the current job market is very intense, so recruiting top talent remains a significant challenge for organizations. Due to this, to attract and retain the best employees, it is essential for companies to develop a strong employer brand and a compelling employee value proposition, which includes creating a positive company culture and offering competitive total rewards packages.
According to a recently released survey by Harvard Business Review, 83% of employees value their wellbeing as much as their salary. Companies need to offer specific benefits to meet this demand, such as mental health or therapy-related benefits (offered by 40% of companies), free food (offered by 26% of companies), gym memberships (offered by 21% of companies), fitness benefits (offered by 9% of companies), travel insurance (offered by 3% of companies), and fertility assistance (offered by 2% of companies).
Career development opportunities are also crucial for retaining top talent. A 2022 survey from the Pew Research Center found that 33% of employees who left their jobs in 2021 cited a lack of career growth opportunities as a major reason for their departure. Providing such opportunities is key to keeping employees happy and engaged, reducing turnover rates, and preserving institutional knowledge. It means it is time for companies to learn how to attract and retain top talent in this difficult time.
The main Challenges for Technical Hiring in 2023
Technical hiring faces significant challenges this year due to the global tech talent shortage. Research has revealed that 70% of digital leaders struggle to keep up with tech trends due to the lack of skilled workers. Although large tech companies like Meta, Salesforce, and Assure have laid off thousands of IT professionals, the shortage of tech talent persists worldwide.
As a result, the IT industry has become highly competitive, with companies fighting to hire and retain the best-skilled candidates. However, not all candidates are qualified, and with technology continually evolving, more industries require developers.
According to our annual survey, 25% of tech recruiters struggle to differentiate themselves from other companies when doing talent acquisition. Therefore, companies need to come up with innovative recruitment strategies to attract and retain top tech talent.
The shortage of developers is increasing due to many candidates lacking the necessary qualifications to meet job requirements. In 2020, there were 3.9 million tech role postings in the US, but less than half of the candidates with computer science degrees were qualified to fill these positions.
Skill-based hiring, an opportunity to overcome Technical Hiring Challenges
To overcome the challenges in technical hiring, it is essential to leverage the opportunities available. Moreover, 59% of developers claim to be self-taught, so recruiters will need better ways than the resume to identify if they have the right skills for the job. One such opportunity is to adopt new technologies and tools in the recruitment process. For example, using screening tools like CoderPad and virtual coding assessments can streamline the process and help recruiters identify top-qualified developers efficiently.
Artificial intelligence and machine learning algorithms can also be leveraged to identify candidates with the right technical skills and qualifications accurately and quickly.
Another opportunity is to showcase company culture and values during the hiring process. This can be done through various means, such as highlighting employee testimonials on social media or showcasing the organization's commitment to social responsibility and sustainability. Such an approach differentiates an organization from its competitors and attracts candidates who share its values and vision.
Innovative recruitment strategies with diversity and inclusion at the core also present an opportunity to attract top talent and build a strong and diverse workforce. By prioritizing diversity and inclusion, organizations can ensure they're drawing from a broader pool of candidates, ultimately leading to a more robust and innovative workforce.
Staying Ahead of High-Demand Technical Skills and Essential Soft Skills
To create an innovative recruitment strategy, it is crucial to know which technical skills are in high demand today to attract top-qualified candidates.
According to our annual survey, the most popular programming languages – Python, JavaScript, and Java – have balanced demand and supply between developers and recruiters. However, Typescript is slightly more in demand than available supply. While Angular 2+ is still in high demand, it is losing popularity among developers.
Apart from these programming languages, other technical skills are also in high demand. Developers want to learn web development, AI/machine learning, and game development in 2023. Meanwhile, recruiters are seeking individuals with skills in web development, DevOps, and database software development.
Along with technical skills, essential skills like cybersecurity and cloud computing are becoming increasingly crucial. Companies of all sizes need to safeguard their data from cyber threats, making cybersecurity a vital skill. Similarly, as more businesses move their operations to the cloud, cloud computing skills are in demand for enhanced efficiency and cost savings.
In addition to technical skills, soft skills play a critical role in success in the current job market. The ability to collaborate effectively, communicate clearly, and adapt to changes is becoming more valuable than ever before. Other essential soft skills include problem-solving, creativity, and innovation, enabling individuals to navigate the dynamic job market and solve complex problems.
Create a Positive Candidate Experience in Your Technical Hiring Process
Now that you've prepared your recruitment strategy backed up with innovative trends, it is important to ensure a positive candidate experience during your interviews. Even if your strategy is well thought out and executed, candidates will remember the way they were treated during the interview process.
To ensure a positive candidate experience during your technical hiring process, you need to focus on a few key factors. Firstly, clear communication is essential. Ensure that candidates are fully informed about the job requirements, interview process, and timelines, and keep them updated at every stage, even if it is just to let them know you're reviewing their application.
Secondly, make the interview experience enjoyable for the candidate. Avoid using whiteboard algorithm questions and instead create a technical question that requires interaction with you. For junior candidates, consider asking questions based on code they're familiar with. For senior candidates, ask open-ended questions about their decisions.
Lastly, respect the candidate's time. As candidates may be interviewing with multiple companies, scheduling interviews in advance, being on time, and providing prompt feedback is crucial. Remember, a positive candidate experience can increase the likelihood of them accepting your job offer and help build your employer brand.
What role new technologies like ChatGPT will play in Technical Hiring in 2023?
As you see, it is essential to stay up-to-date on the latest trends, strategies, and technical skills required for the job. However, it is equally important to recognize the significant role that technology plays in the recruitment process. In this context, it is crucial to understand how AI and ML-powered tools are revolutionizing technical hiring and enabling companies to find the right talent quickly and efficiently.
Using tools such as CoderPad screen helps companies objectively evaluate candidates based on their skills, experience, and qualifications, leading to a fairer and more accurate selection process by avoiding human biases.
ChatGPT is also becoming a valuable tool in technical hiring, but it is essential to use caution and human oversight when incorporating LLMs in the process. One effective way to use ChatGPT is to have candidates ask it to solve a question and then critique the results or write a readme on how the code works. This helps assess a candidate's technical skills and ability to communicate concepts to others.
In addition, ChatGPT can be used to help interviewers refresh or bring new questions to the table, leading to more engaging and thoughtful interviews. From chatbots for candidate sourcing to automated assessments of technical skills, technology has revolutionized the hiring process in 2023, providing a more efficient and streamlined process while ensuring a fair and inclusive hiring process.