Categories
Hire Dedicated developers: Cost, Tips & best platforms in 2023
Building or expanding your software development team is all the more important given 2023's tech talent shortage. That's why we're going to break down for you today, with our expert insights on how to effectively hire remote and offshore developers. Together, we'll cover everything from the benefits, how to go about it, the costs involved, and more. But before launching into it, let's get a deeper understanding of who they are, and what they do. 
What Are Dedicated Developers?
A dedicated developer is a professional programmer who focuses solely on one project or task at a time. They can help you develop software, applications, or websites more quickly and affordably.
They aren't considered part of your internal team like employees are. Instead, they are viewed as outsourced contractors who can assist you with a project from beginning to end. What's more, they differ from freelancers in that they only work for the company and on a long-term basis.
You'll typically hire dedicated software developers through a software development vendor – IT companies that can help you put your team together.
Why Hire Dedicated Developers?
So, why bother hiring dedicated developers instead of relying on your talent in-house? There are numerous advantages to this model.
Better project outcomes
Dedicated developers can help you bridge talent gaps and ensure you have the skills needed to execute your projects. What's more, dedicated developers tend to be seasoned pros with cross-functional skills, so you know your software development is in good hands. Just be sure to choose a vendor that meets your strategic vision (more on this later).
Faster turnaround time
One of the main reasons companies choose to outsource their work to dedicated developers is that they can help you meet your deadlines and deliver projects on time. They have all the resources and expertise needed to accelerate your time to market. This is all the more important given the recent tech productivity slowdown.
Cost-effectiveness
Of course, we couldn't talk about the benefits without mentioning the potential savings. After all, according to Deloitte's Global Outsourcing Survey, it ranks within the four primary drivers for outsourcing. It's easy to see why. Hiring dedicated developers allows you to not only save on utility bills, employee benefits, office space, equipment and the like, but also on recruiting and onboarding a new employee. What's more, as they are helping you solve a particular problem, you only need to pay for the specific service and duration of the project.
Reliability
Another key benefit we couldn't skip, these professionals are experienced in a variety of domains, and are subject to a strict screening process by dedicated development teams. As you will be entering a long-term relationship with them, they'll do everything they can to ensure you receive the technical support you need. You'll be able to reach them at all times, whether by phone, email, or other communication channels.
Exploring Offshore Development
Another option for outsourcing your software development is to go offshore. Of course, collaborating with developers who might not even be in your time zone has its advantages and disadvantages. Let's take a look at a few of them below.
Benefits of offshore development:
Access to global talent
Struggling to find talent locally or even domestically? How about going international? By leveraging offshore development, you'll be able to find the exact talent you need, whether it's skills in a particular area, or knowledge of a specific programming language. And by working with an offshore development company, you won't need to spend time or resources on recruiting.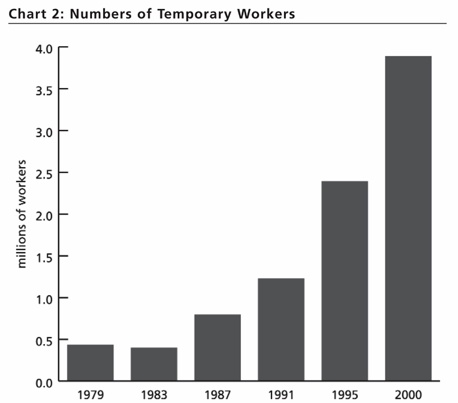 Lower development costs
As you can imagine, outsourcing your development to countries with a lower cost of living, such as India or the Philippines, can help cut labor costs. Given the rising cost of tech talent, it's not surprising that multinationals such as Microsoft, IBM, and Apple turn to this model. Just be aware that the overall savings can vary depending on numerous factors.
Flexibility
Working with an offshore development team allows you to delegate difficult tasks or non-core processes. This frees up time and resources for bigger priorities. Different time zones can also work to your advantage if the team can work while you sleep. A great way to make your company more agile.
Disadvantages of offshore development
Time-zone differences
Of course, these same time-zone differences can also create problems. Conflicting schedules can make communication difficult, and productivity may be impacted as a result. This is despite our newfound ease with remote working. Fortunately, there are solutions for navigating these challenges if you prefer this model.
Cultural barriers
You'll also need to take into account any linguistic or cultural differences. These are almost certain to create misunderstandings at some point, so it's important to have a plan in place beforehand. For example, whether a culture is low-context or high-context can influence how it perceives deadlines. Again, there are lots of ways around this, from cultural awareness training and selecting an appropriate development methodology, to fostering communication and setting clear goals.
Data security
Lastly, you need to make sure you understand the potential security risks of this model before going ahead with it. Cyber security is more important than ever, especially as 2022 saw a 38% rise in global cyberattacks. By opting for offshore development teams over in-house, there is a greater possibility of information leakage. That's why it's important to do detailed background checks on software providers and employees, and adopt strict security practices and protocols.
🔖 Related read > 6 Strategies to Find a Cheap Programmer for Your Startup
How to Find and Hire Dedicated Developers?
With a bit of background and an understanding of why they can be useful for your business, it's time to get to the heart of the matter: finding and hiring them. This isn't always as straightforward as it appears, so that's why we're here to guide you step by step.
1. Determine your requirements
Before starting your search for the perfect vendor or dedicated developer, you'll want to whittle down your needs. What exactly is it that you're trying to build? And what skills are needed to build it? This means deciding beforehand on the programming language, framework, tech stack or industry-specific knowledge you require. Of course, a custom website will require an entirely different set of skills than a mobile app.
You will also need to consider what other characteristics you expect from your developer. Perhaps they need a certain number of years of experience in an area. Or maybe it's more about the soft skills they possess, their communication abilities, adaptability, or autonomy. Whatever it is, you need to be clear on it as it's going to be a long-term collaboration. 
2. Choose an outsourcing partner 
Now that you have an idea of your needs, you can begin to look for a software development team. Whether you choose to go onshore (same country), nearshore (neighbouring country), or offshore (anywhere in the world) will depend on your preferences. These can be broken down into four categories:
Price range
The first thing you'll probably be considering is the cost. As explored earlier, offshore companies can generally offer the lowest costs. To be more specific, software developers in South Asia tend to charge between $24 – $71 per hour, while those in Central and Eastern Europe $26 – $95 per hour. Of course, hiring domestically will be the most expensive, at $62 – $209 per hour. Regardless of whether you choose a nearshore or offshore company, you can expect to save around 40–70% of overall costs.
Time zones
Next, there is the matter of time zones. As explored earlier, time zone differences can make communication and collaboration difficult, which is a clear plus for nearshore outsourcing. However, it's not always so clear-cut. In fact, it can help improve productivity and ensure round-the-clock customer support. And with the right approach, the disadvantages can be mitigated. It will all depend on your internal processes and objectives.
Country
The country, of course, can play a large part in your decision. Not just in terms of the time zone, but also linguistic or cultural differences. While English is the lingua franca, English proficiency varies worldwide. According to EF's 2022 English proficiency index, the Netherlands is the leader in this arena, followed by Singapore. Of course, choosing a nearshore development company will likely reduce the chances of communication issues in this regard.  
Vendor
Armed with all of this information you should now be able to start looking for a vendor. As this is a long-term collaboration, you really want to make sure you find a team with a proven track record of delivering quality results. To do this, carry out some market research, using B2B services review platforms such as Clutch or GoodFirms. Be sure to check reviews and look at important aspects such as developer rates, region, company size, area of expertise, data protection practices, and more.
To make things easier for you, here are just a few potential picks:
Arcanys: a leading software development company based in the Philippines, they offer their services to startups and established businesses alike. 
3. Contracting and onboarding
By now you should have hopefully found the perfect choice for your needs. This is where you need to consider a few details to make sure everything goes smoothly.
Begin by organizing an initial meeting with your vendor to discuss your technical requirements. Before you go into detail, however, it's vital that you get them to sign a mutual nondisclosure agreement (NDA). This will prevent any sensitive information from being leaked.
Then go into detail about exactly what you are looking for based on the preferences mentioned previously. This includes the aim of the project, and its scope. They'll then be able to put together a selection of candidates for you to interview.
Here, you will want to get a clear idea of the technical skills they can bring to your project, as well as their characteristics. To make things easier, you could decide to use a technical screening tool, which makes technical assessment a breeze.
Decided on the top talent you need for your latest software development project? Then it's time to get it in writing. Sign a Master Services Agreement (MSA) to outline the terms and conditions of the partnership. This will give you peace of mind throughout the collaboration.
After that, all that's left for you to do is define your team structure, set up your communication channels, and welcome your new dedicated developers. You can then launch your project with peace of mind, and have complete control over the development process.
An adapted solution
So, we've reached the end of our exploration into all things remote/offshore. You now know the benefits this working method can bring to your company, and how to go about it. It's clear that this solution can help you scale your development team in a cost-effective way. The most important thing is to choose the right solution for your needs, whether onshore, nearshore, or offshore. And if you're still not sure where to find tech talent for your projects, feel free to check out our article, 8 Non-traditional Tactics for Reaching Developer Candidates.