Categories
The 14 Best Sourcing Tools for Technical Recruiters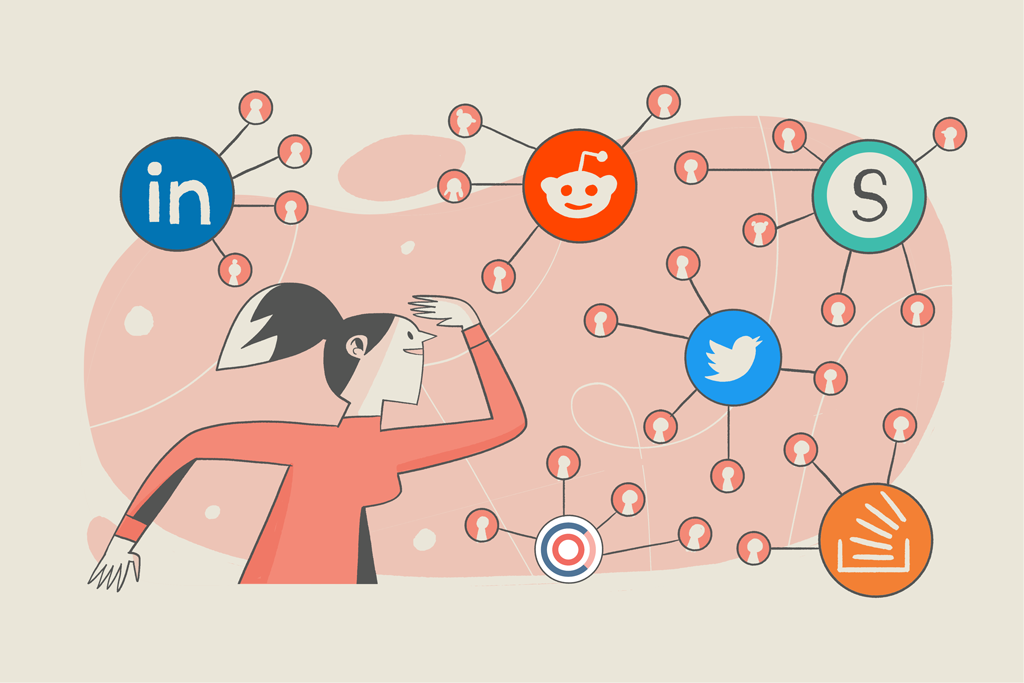 These days, posting job offers online is not enough to put together a pool of technical talents.
You have to source developers and engineers proactively, inspecting all the places where they might spend their time like a detective.
This expands the range of tools available to technical recruiters to collect and search passive candidates and make sure to find the best fit.
Here's a list of sourcing solutions that will get you started (some of them may surprise you!).
Social Platforms for Technical Sourcing
Social media are always great for sourcing talents. That's also the case when looking for candidate developers. You just have to be smart and look for channels where technical people love to hang out and post content. You can search through channels like :
LinkedIn
Let's start with the most popular professional platform. LinkedIn offers an almost limitless pool of potential candidates. You just have to know how to use it and filter very selectively. To do that, you can leverage the advanced Boolean filters via LinkedIn Talent Solutions. With them, you can refine your search lists of candidates based on how closely they match your precise qualifications. You can also check out dedicated groups and communities to find experienced developers in your required language.
GitHub
Do you want to get a concrete picture of the experience of potential candidates? GitHub is a platform that enables developers to store all the versions of their coding projects. It gathers a wide community that shares work and ideas. By exploring these projects, you can find contributors that have already extensively worked on specific language and technical projects. This increases your chances to stumble over talents that are a great fit for your company.
Stack Overflow
Stack Overflow is the Q&A platform for developers. When some coders struggle with a difficult technical problem, they can get honest answers and feedback from experienced programmers. Which better place than here to find senior developers for your position? You can use the paid Stack Overflow Talent service to access advanced searching and job advertising tools. The easiest way to find talents on the platform though is to start from Google. Type questions related to the skills needed by your hiring managers, and you might find posts from proficient developers. You might also get precious information from their profile about their current professional status.
Reddit
Reddit is an untapped social platform for finding highly qualified candidates. And that's also the case for technical talents. As developers love to chat about all kinds of subjects on Reddit, you might meet a lot of interesting passive candidates. To leverage this platform, you can search for users that have posted about their job search. You can also infiltrate Subreddits that are chatting about specific technical subjects (like r/python). One golden rule here: connecting with users before pitching them.
Quora
Quora is another Q&A on more generalist subjects but with a wide audience. Quora's users are asking and answer questions related both to their professional and personal lives. All these discussions are stored in theme-based sections called "spaces". By checking on technical niche spaces, you might easily find qualified experts and potential candidates. However, as Quora is not a recruiting platform, you have to be careful not to be reported as spam and advertising. First, contribute to the platform and trigger conversations with people of interest, and then only connect casually with them.
Twitter
You know Twitter as a place for lively debates and fun discussions, but do you know that it's also a great place to reach out to developers? You can use the Twitter search advanced filters to catch up on technical discussions about subjects that fit your job description. You can also check user-generated Twitter lists related to your topic. Twitter users' profile will display all their Tweets and some personal information that might make you an idea of their skills. You might then contact them through Twitter messages directly or through other means.
Technical Talent Searching Tools
You don't want to sit through all this database manually? That's understandable. Thankfully, some talent search tools have emerged that help you do the job. Here are some relevant ones for technical sourcing :
Recruitin.net
Struggling to leverage the power of Google in your sourcing process? Recruitin.net enables you to explore platforms like LinkedIn, GitHub, Twitter, Stack Overflow, or Xing via Google searches. No more Boolean logic -you just have to give the qualifications that you want to select and exclude and find relevant engineer and developer profiles.
Sourcing.io
This is the number one tool to search for technical talents all over the internet. Sourcing.io searching system checks your employee networks to find relevant connections with developers and engineers. They index the database of a wide range of social platforms to help you find the best fit.
Recruiting Piazza
If you're looking for junior developers, Recruiting Piazza opens you to a wide range of hiring opportunities. It is the most extensive talent network of technical students, which draws on top universities from all over the globe. You can source socially diverse profiles before they enter the workforce and keep in touch with them on future opportunities. The real deal to ensure a sustainable talent pipeline!
Interseller
Finding candidates' personal information and reaching out to them is often a tedious process involving many repetitive steps. With a Chrome extension, Interseller allows you to extract details of your potential talents, send them an outreach campaign, and easily follow up on them. It will help you connect with developers on multiple platforms and social media without complicating your workflow.
Amazing Hiring
Amazing Hiring works like Interseller but has even more useful features. Besides being able to collect your candidate's contact information and reach out to them, Amazing Hiring provides an up-to-date and wide database of talents from many online sources. It also gives you access to a profile page that lists all relevant professional information about your target found online. This is a huge time-saver for experienced technical sourcers that want to have it all.
Entelo.com
Entelo features one of the most advanced sourcing tools for specialized talents. It enables filtering through a huge database of talents with DEI, peer-based, and predictive variables. You can access a more diverse pool of talents but also assess these talents on specific skills and on their likeliness to leave their position and their current market value. It's a powerful tool for making very well-targeted outreach.
AI-powered Technical Sourcing Solutions
You want to save time and get automated candidate recommendations for your technical sourcing? AI-powered technologies make it possible today to access tailored hiring opportunities just by giving some specifications.
Celentia AI
Celentia provides a powerful AI-based technical talent-searching tool. Thanks to a proprietary knowledge graph, they can find the best matches of developers and engineers among all the profiles available online. They can precisely tailor the results according to the keywords of your job description and the candidate's skill, experience, and personality profile. You can also send highly personalized outreach messages based on these information.
Turing
Turing is an advanced match-making service between hiring companies and qualified technical candidates. Recruiters can access a wide database of AI-vetted developers and engineers. They can assess the candidate's compatibility with their project thanks to detailed skill and experience mapping. It's a time-saving service for technical recruiters.
Ensuring Your Sourced Talents Are The Right Fit: CoderPad
You have successfully expanded your pool of technical talents? Good job! Now is the time to make the right selection. For developers and engineers, this means assessing your candidates' technical skills via fair and accurate tests. You can use CoderPad to set up technical assessments and live coding interviews that makes you confident in your hiring decision. CoderPad demonstrates many key features for technical recruiters : 
A technical assessment system supporting a wide range of coding languages, randomized questions, and preset job roles.
Automated grading and comparative scores to make your decisions faster.
An interview platform that enables you to run collaborative coding exercises and assess their skills in real time.
Try it out now and shortlist now your pool of potential technical recruits!