Categories
How to Find Great Engineering Talent in a Remote, Global Age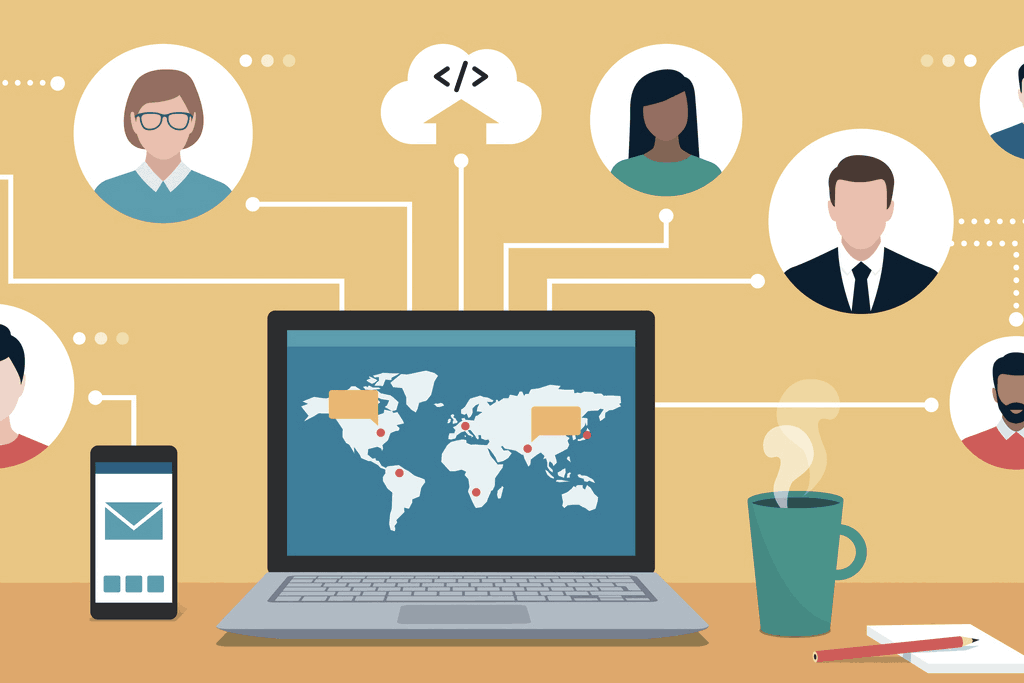 We've entered a new playing field with totally different rules when it comes to finding engineering talent. Why? Well, as you've almost certainly noticed, the world of work—and, of course, hiring—has lost one formerly-crucial component: location.
While some might be nostalgic for the camaraderie of the traditional office and seeing fellow developers and managers day in and day out, remote is now the preferred style of work for engineers. A recent CoderPad survey found that 70% of developers want to work remotely in 2022.
The current job market also heavily favors candidates. With countless opportunities at qualified developers' fingertips, even the best companies struggle to hire and retain employees as the tech talent war rages on.
To keep up, you need to adapt your engineering hiring strategy to the remote era. Here's how you can do it.
Align on your long-term remote work policies
There's still a great deal of uncertainty over the pandemic's impact on office-work timelines and a potential "return to normal." Nevertheless, companies need to have a clear sense of their direction in the long-term—not just for their own benefit, but also so that candidates know what to expect. This should be communicated upfront during the interview process to help identify good matches early on.
The options on remote work models include remote-first and hybrid-remote.
Under a remote-first model, a company has no dedicated headquarters and employees can be based anywhere in the world. Remote is the default. In a hybrid-remote setting, a subset of the company works face-to-face while others work remotely. Hybrid-remote may also include scheduled in-person meetings, but these often occur sporadically.
If your org hasn't fully decided which option is best, consider the pros and cons of each. When it comes to remote-first, plus points include:
In the hybrid-remote model, a few benefits are:
A chance to make connections and get to know eng leaders, in turn helping with career growth for ICs.
Maintaining some of the flexibility of remote work without totally giving up office interactions.
Opportunities for in-person collaboration, especially during sprints or product development phases.
Of course, neither option is without its faults. With a remote-first model, separating work from personal life and fostering team culture can be tricky. And when evaluating a hybrid-remote system, there is the downside of paying for rental space for an office that may remain largely vacant.
While you could eventually return to 100% in-office, serious opportunity costs are involved The industry (at least on the side of IC engineers) has reached a consensus: flexibility is imperative. As such, a considerable portion of qualified candidates might not even consider your company if in-person work is non-negotiable.
To make the right call for your company, be sure to evaluate your priorities and org goals ahead of time. Considerations about your timeline for hiring, which values define your org, and how you plan to source talent will all be crucial in making the final decision.
Develop a remote, global engineering talent strategy
Next comes the question of where, exactly, to focus your talent acquisition efforts. While you technically have a blank map to choose from, there's only so much time to pre-screen candidates and identify the best fits.
First, you need to dive deep and identify local markets that best fit your team's needs. When deciding where to focus your recruiting efforts, you should think about factors like:
Time zone overlap.
Country skill profile.
Compensation rates.
Take Coinbase, for example. They identified three regions of work — Americas, Europe, Middle East, and Africa (EMEA), and Asia-Pacific (APAC) — to ensure team members can stay in sync and work at similar times. This also gives Engineering Managers more autonomy. Even though team members may be spread out across countries, they still share a workflow within their region and ultimately achieve better alignment.
Next, identify cities with up-and-coming tech scenes and the infrastructure to back it up within these regions. Let's say you're looking to build up a team in LATAM or EMEA. Mexico City, for example, has more than 170,000 tech workers and remains a powerhouse within the North American economy. In EMEA, you could look to Barcelona, which consistently ranks in the top 5 startup hubs of Europe and has a high supply of experienced UX/UI and CRM/ERM professionals.
Wherever your company directs its recruiting efforts, it's vital to plan ahead and ensure that your infrastructure and the needs of new remote hires line up. Things can get disorganized quickly, so it's also critical to ensure headcount and EM-IC ratios remain up to company standards.
Finally, your global hiring strategy needs to account for both infrastructure and HR support. Does your organization need to support a Bring-Your-Own-Device policy, and, if not, how will you reclaim equipment when an employee leaves? Luckily, you're not on your own to navigate the waters of global hiring. There are many services you can integrate to make onboarding easier while assembling global engineering teams.
Build your brand in target talent markets
Brand recognition as an eng org has also taken on a new identity in the world of remote work. Without the location barrier between companies and prospective employees, the tactics you use to build relationships with talent can take on new forms.
As we covered in a recent blog post, there are many ways to help build your brand and engage with talent that can lead your org to innovate Your overall strategy should include things like
Regularly publishing blog posts on industry trends and content relevant to your company's product and market
Connecting on social media and sharing insights
Participating in or holding your own tech conferences to establish authority.
And though it's always important to maintain a good reputation, cutting-edge orgs of today are also thinking long and hard about where to deploy their content.
If you're making a hiring push in China, it's worth considering WeChat to distribute content. Targeting devs in Latin America? Reach out to community leaders and software developers who can help distribute published content and product demos to make your eng brand resonate locally.
When it comes to building trust and, in turn, helping your brand reach new heights, taking the time to make your content as relevant as possible goes a long way.
Double down on a structured referral program
Often, talented devs know other talented devs. Sounds simple enough, right?
In tech, referral programs—or programs that reward employees who recommend new hires that eventually land the job—are not only ubiquitous but paramount to building future-oriented teams. Every company employs different referral structures, but they usually include a cash bonus or other prizes, with opportunities for payouts if a recommended hire stays on the team long-term.
Although setting up referral programs might seem like a sizable investment initially, it proves time and again to pay off. These days, referrals stand head-and-shoulders above other talent discovery channels, accounting for 27% of all hires.
Referrals not only help companies find qualified engineers in the first place, but they also offer a way to combat the long-running problem of high employee turnover rates across the industry. Polling shows that 45% of employees hired through referrals stay at companies for longer than four years.
So how can you make sure your org's referral program makes the biggest impact possible?
Start by identifying top performers within teams from across the company with the help of Engineering Managers and other leaders. Then, loop in your Technical Recruiting team and sync with high-performing ICs to get introductions. And even if a direct connection isn't possible right away, you can fall back on sharing your org's content to break the ice or inviting them to attend a company-hosted tech panel.
Despite industry upheaval, with the right strategy and an understanding of developers' priorities, there's never been a better opportunity to find talent from around the world to help your org achieve sustainable growth long into the future.