Docs Index
Doc
Playback Mode (Legacy)
Last updated on
During an interview, CoderPad keeps track of every single keystroke of every participant within a pad. Once the interview has ended, interviewers will be able to replay the entire interview keystroke by keystroke. This is useful to review a candidates solution and also being able to send to other teammates for review if needed.
How to access Playback Mode
There are three ways to view playback in the pad.
1. The pad will automatically transition to the Playback Mode screen once the interviewer clicks End Interview.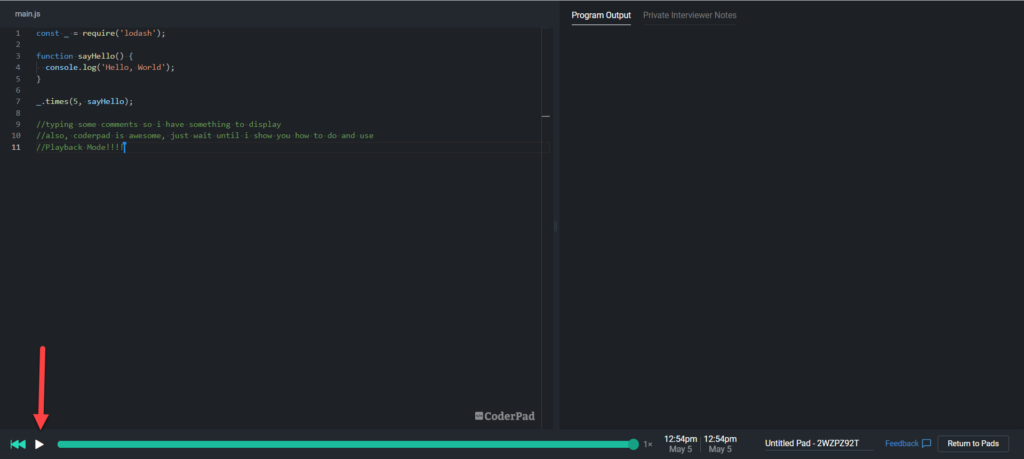 2. It's also available in the Pads List after the interview has ended:


3. If you want to view a playback before an interview has ended you can access that in the Pad Settings: