Docs Index
Doc
Editing Existing Questions
Last updated on
If you want to update an existing question, you're able to do so from the question bank. On the question you want to edit, select the additional options menu and select Edit.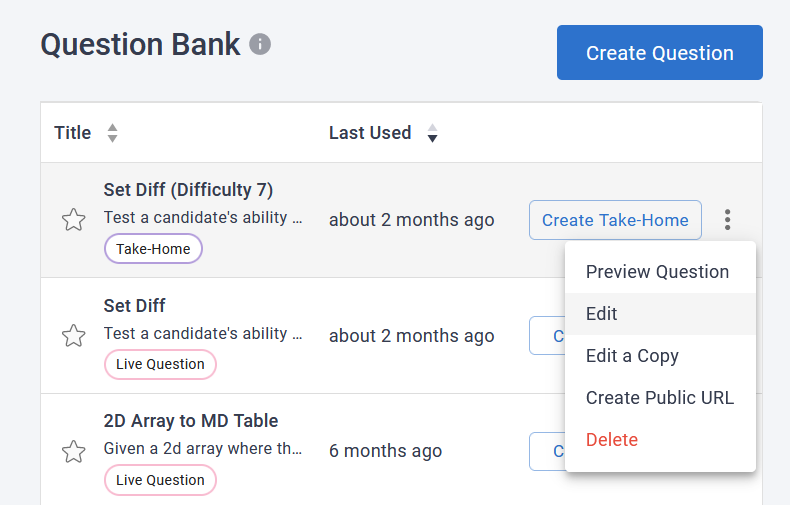 This will load your existing question data into the question wizard, and you can make updates as needed: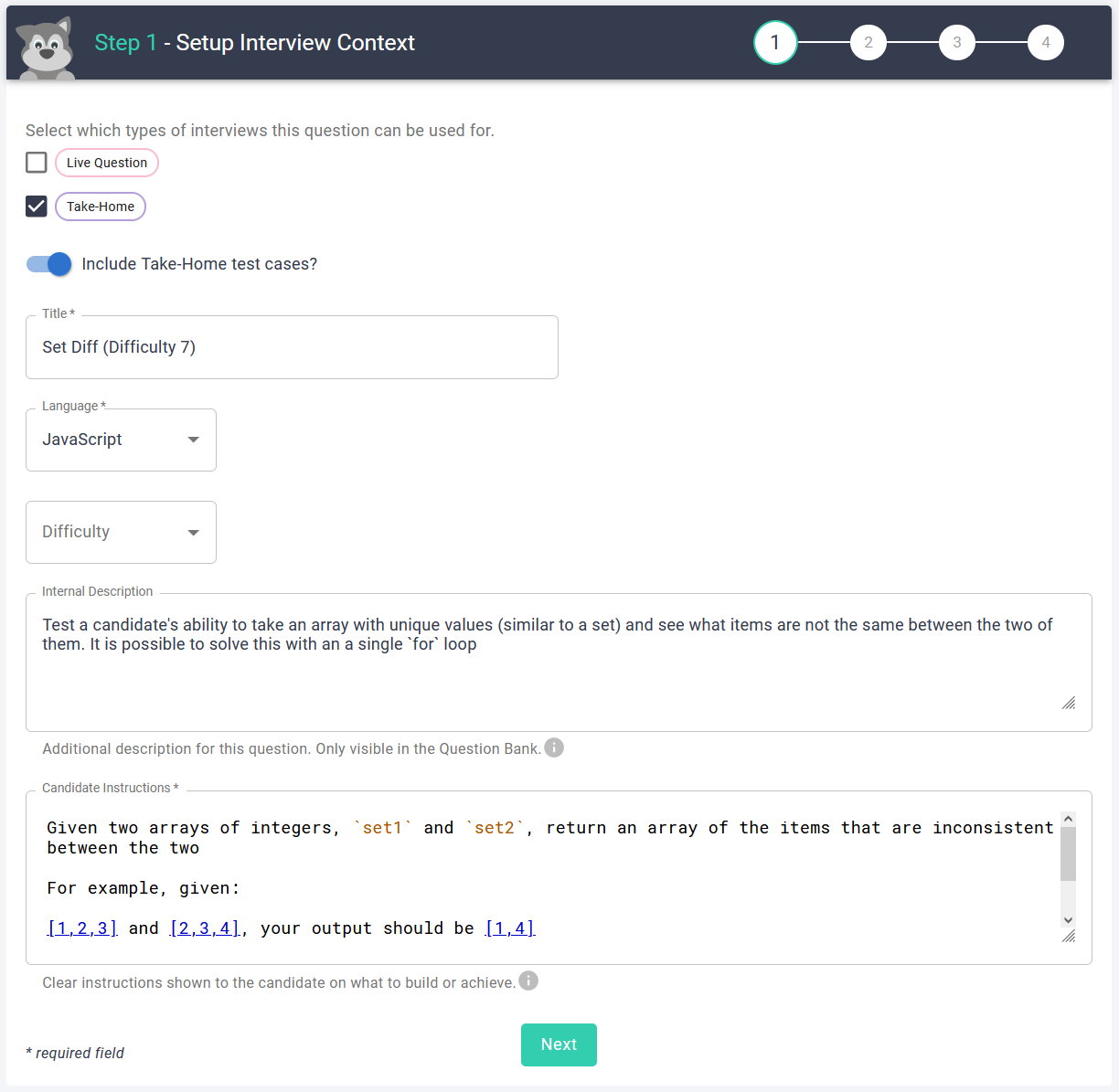 ❗Keep in mind that test cases are currently only available for take-homes questions. If you add live interview type to an existing question with test cases, it will remove the test cases.

If you've toggled the question type and accidentally removed test cases, you can close the tab before saving on the final step – this will revert your changes and bring the test cases back.