Docs Index
Doc
CoderPad API Reference
Last updated on
CoderPad provides a simple API for programmatically creating and managing pads. You can use the API to integrate CoderPad with your internal interview scheduling platform or to get a text dump of an interview after the fact.
CoderPad provides a standard REST API that returns results in JSON format. API key access is only available on our team plans and above. Check your Settings page in the app: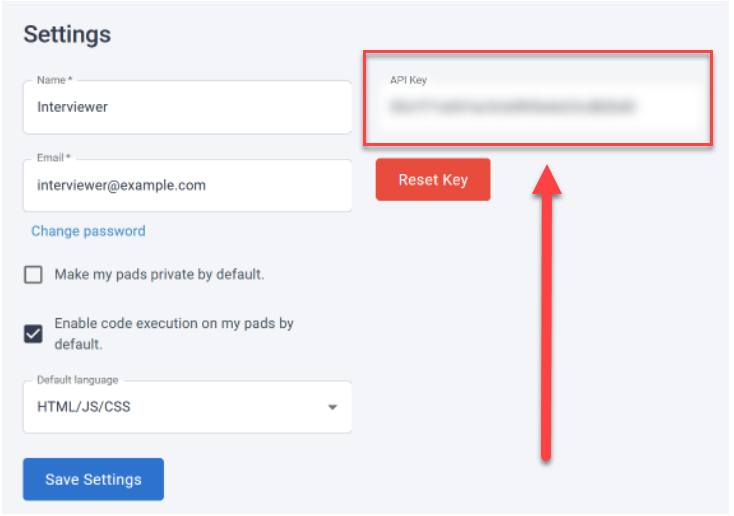 For FigJam users contact support for an API key.