Docs Index
Doc
Edit Time Limit
Last updated on
There are two ways to set the time limit in take-home projects.
At initial set up.
Editing the pad settings after the pad is created.
Set time limit at initial set up
Go to the Question Bank and click 'Create Take Home' next to the question you want to use.

The first option sets the Time Limit.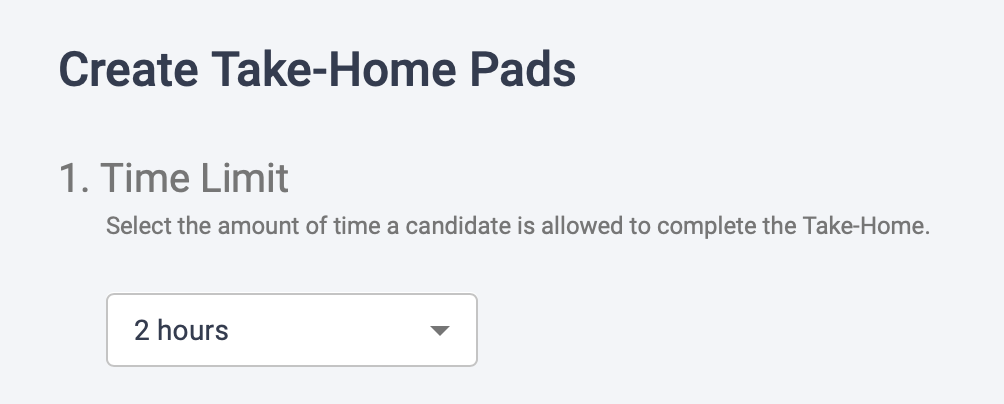 Select the time-limit from the dropdown. The default is 2 hours.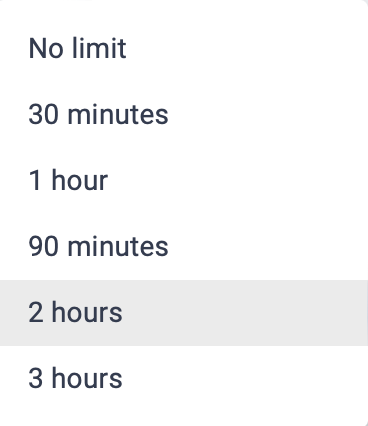 Edit time limit on a take-home pad
To edit the time limit on already created take-home pads, first go to your dashboard.
Click the three dots next to the pad you want to edit.

In the pad, click the 'Settings' button in the bottom right corner.

This will take you to the pad settings.
Adjust the Take-Home Time Limit by selecting from the dropdown.