Docs Index
Doc
Adding team members to your organization
Last updated on
CoderPad allows you to add colleagues to your team two ways:
Approved Domains
CoderPad allows you to streamline having colleagues join your team with Approved Domains.
Approved Domains is a team setting that allows new verified users with the same email domains to automatically join your team without needing to click through an emailed team member invite. –This means new interviewers have fewer steps to quickly run an interview!
Here is an example of what a new user with a verified "acmecompany.com" email address would see when the Acme Company has Approved Domains enabled for other users with their email domain.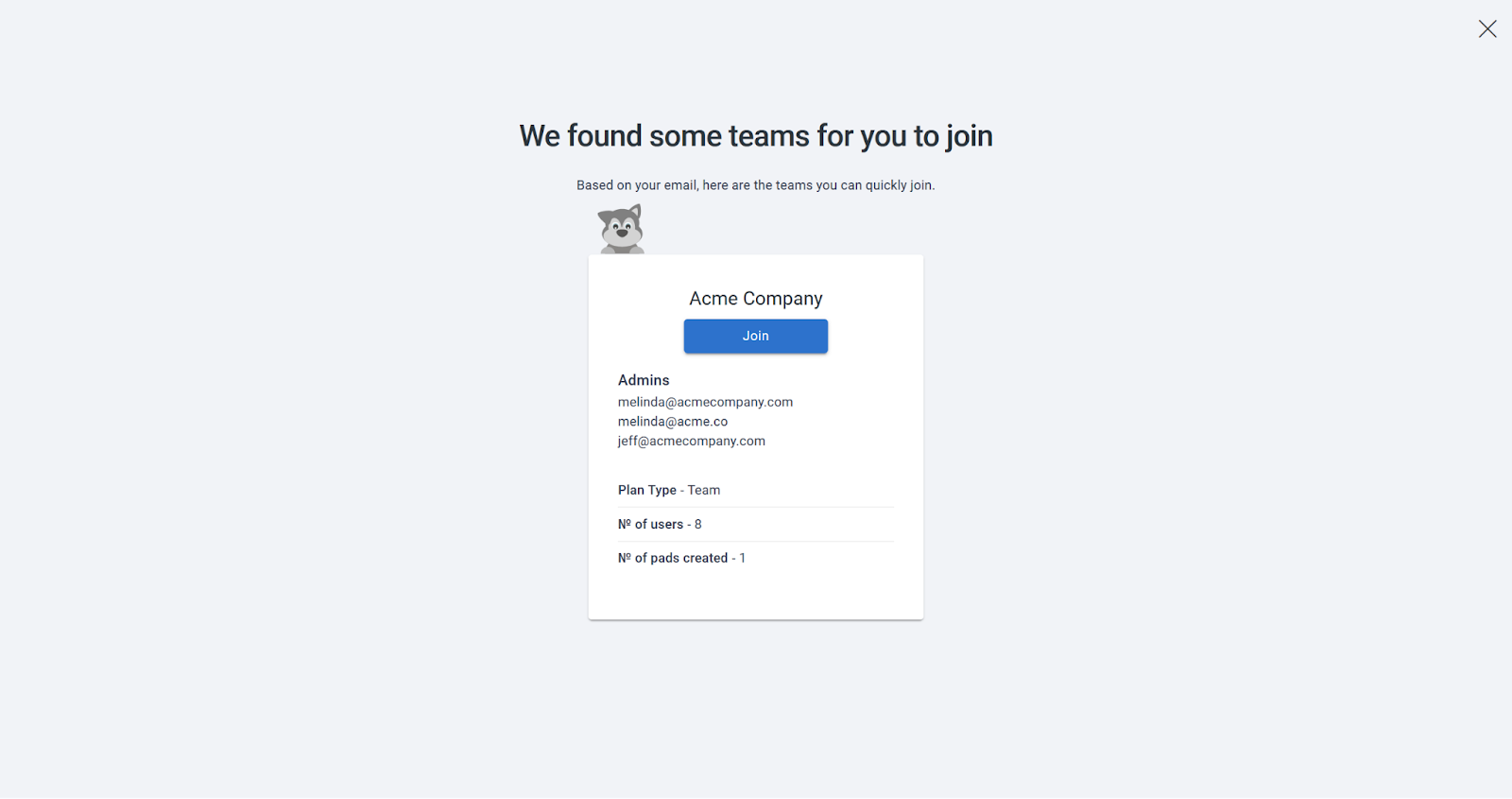 Enabling Approved Domains
When first creating your team, you will be asked if you want to enable Approved Domains during onboardings.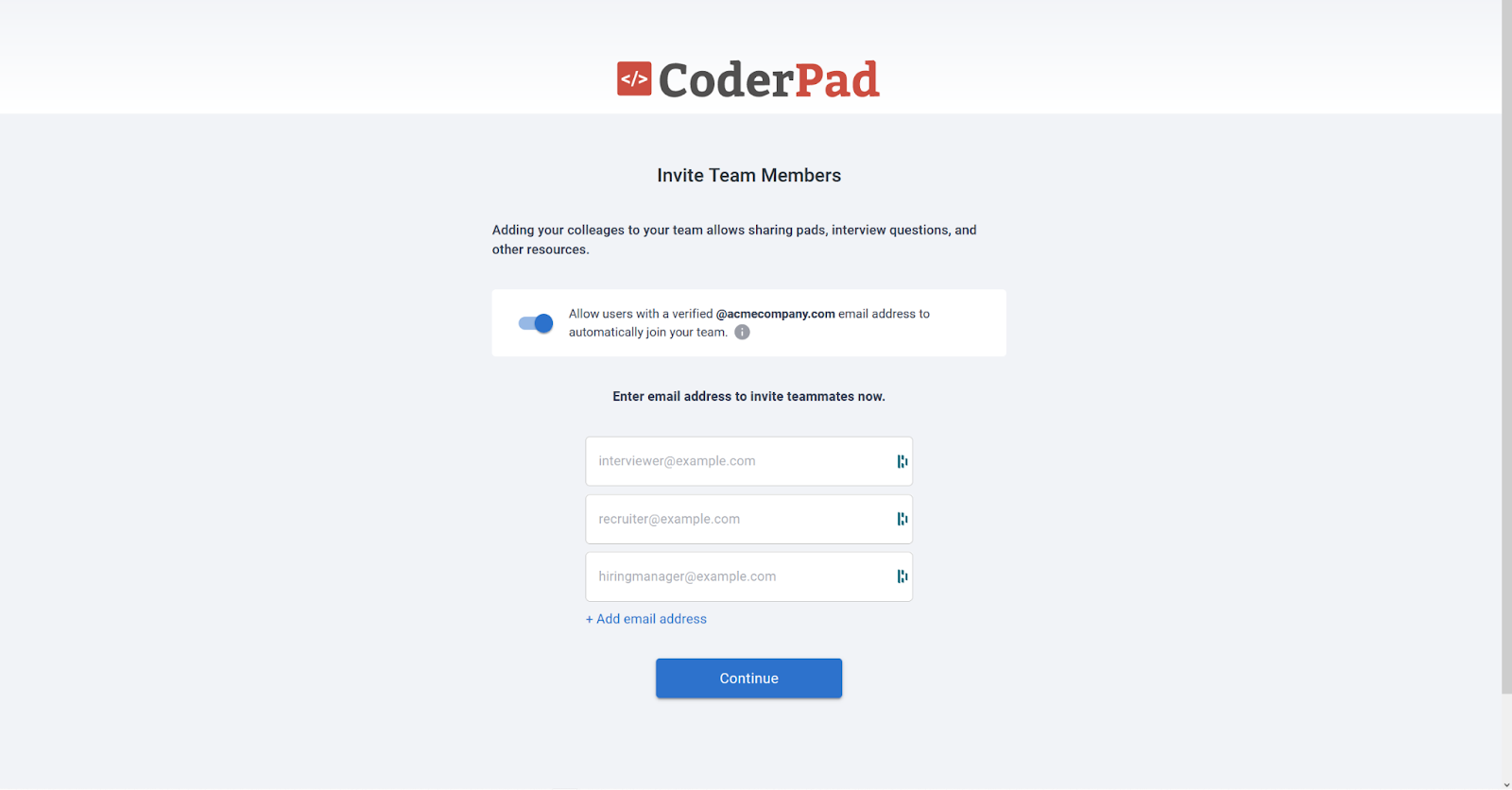 Simply keep the switch toggled to the right when it is blue and click "Continue" to enable the setting.
If you are an existing team admin, you may receive the following screen to enable Approved Domains.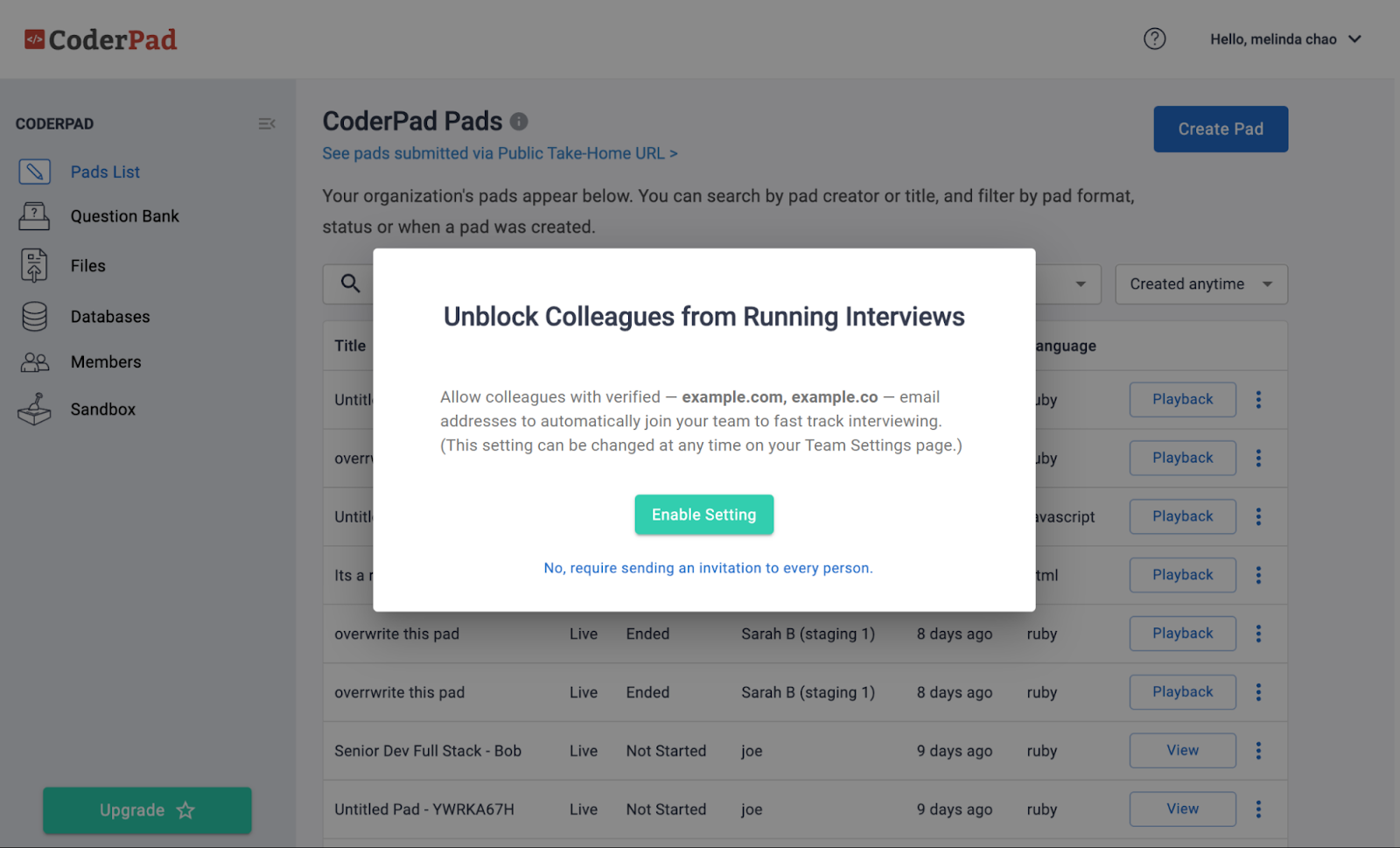 Simply click to "Enable Setting" to enable Approved Domains for the listed email domains.
At any time, you may also manage Approved Domains and enable or disable the setting from the Team Settings page.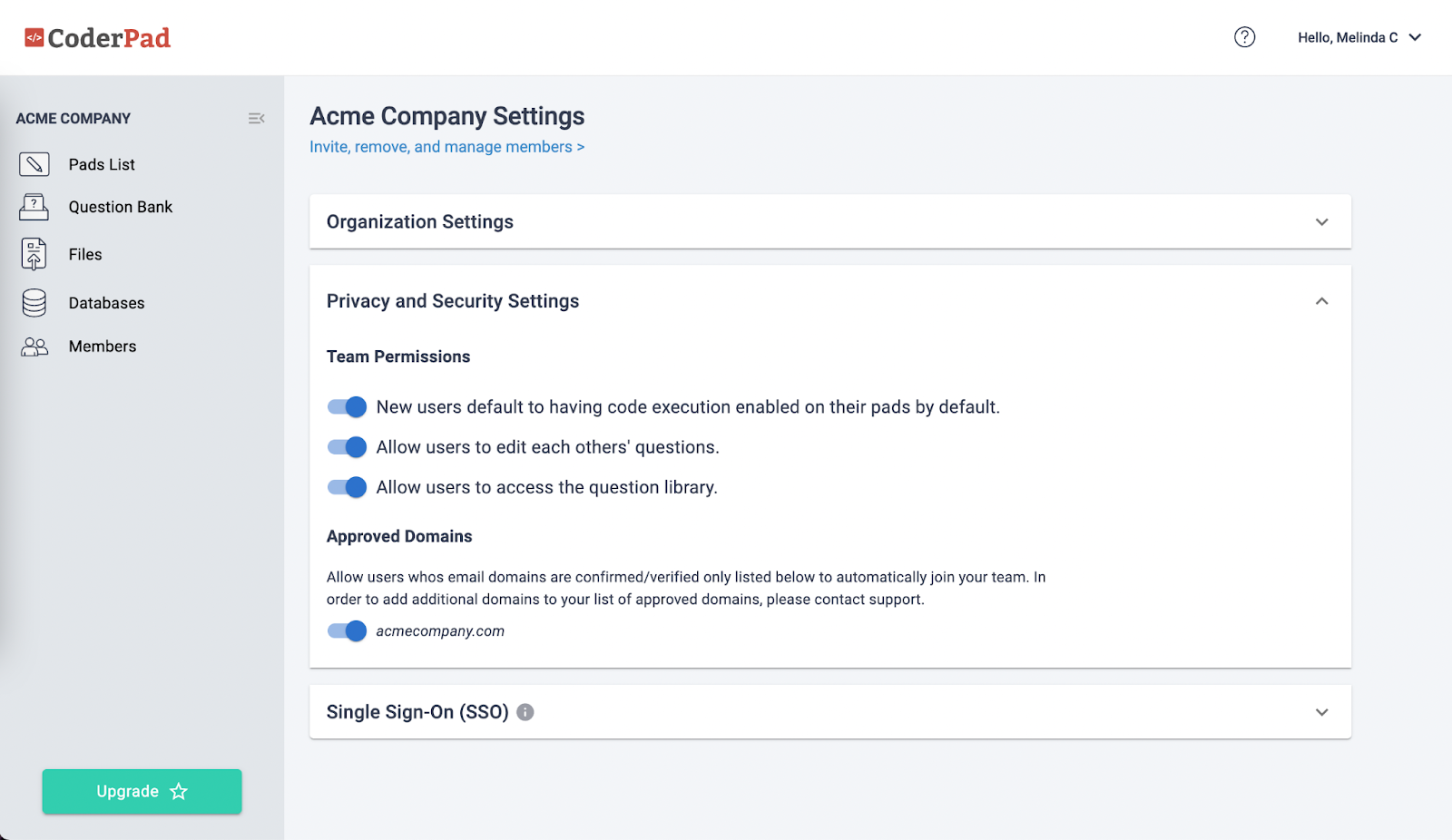 If admin users in your team have different email domains, you may explicitly control enabling or disabling Approved Domains for each email domain.

If a user with a different email domain than one listed in "Approved Domains" becomes an admin, that domain is made available to be listed. However, said domain will not be enabled by default, and will need to be turned on manually.
Team Member Invite By Email
CoderPad allows you to invite your team members into your organization within the app. Once added, team members will be able to do things like: conduct technical interviews, review and playback previous interviews, set up live interviews and take-homes – and more.
To invite your team members, follow these steps:
Go to the Members page from your dashboard
Once logged into your account, visit the Members page located in the left-hand side navigation. Once on this page, you'll be able to see any previous members you have invited as well as the "Invite Teammates" button.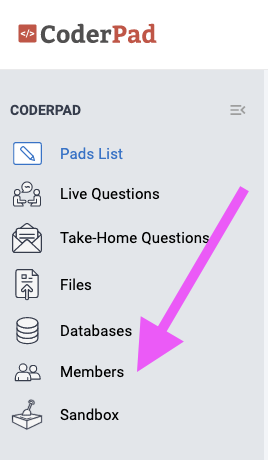 Click on the "Invite Teammates" button
Located in the top right hand corner of the members page, click on the "Invite Teammates" button which will take you to the invite page.

Add your team members
Once on the invite page, input your teammates' emails line by line within the text area. Once you have added all of their email addresses, press on the "Invite" button. The team members that you have invited will receive an email invitation to your CoderPad organization with instructions to either join the organization (if they already have an account), or create a new account.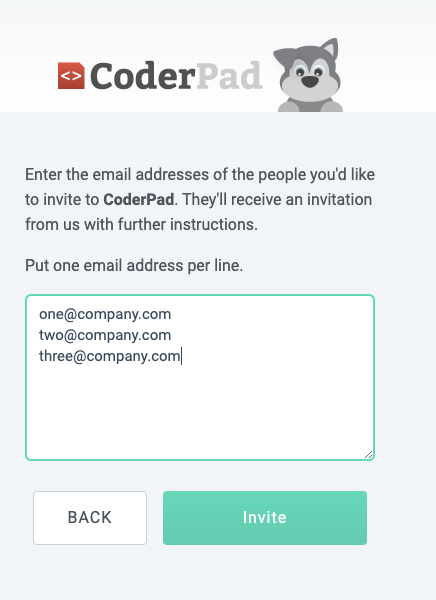 Invited users will now be visible on the Members page in the Pending Invites section.

Setting up permissions
Once invited users have accepted their invites and validated their email addresses, you can then assign one of the following roles to teammates of your organization from the Members page.
Admins have full permissions to create and participate in pads, create live questions and take-home projects, review/playback interviews, and also admin including access to billing and integrations and team settings.
Members have access to create and participate in pads, create live questions and take-home projects and review/playback interviews.