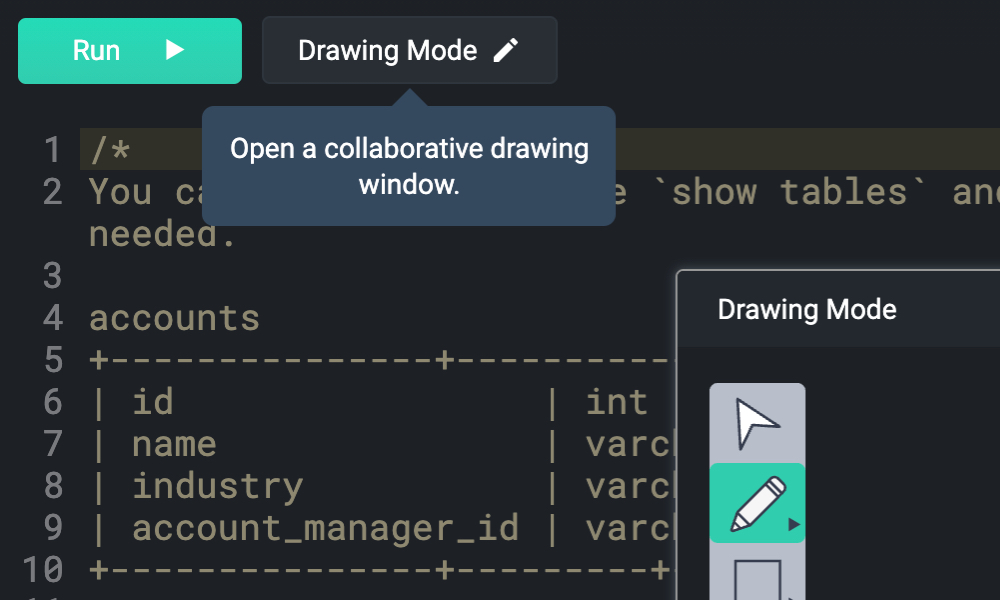 Collaborate with Your Candidate
With Drawing Mode, you and your candidate can sketch together in real time – allowing you to follow their thought process and understand your discussion on a deeper level.
Breakdown problems and draw ideas in an interactive environment
Upload a blank diagram that can be filled in by a candidate
Upload an image or reference materials to guide a technical discussion
Toggle between IDE and Drawing Mode as needed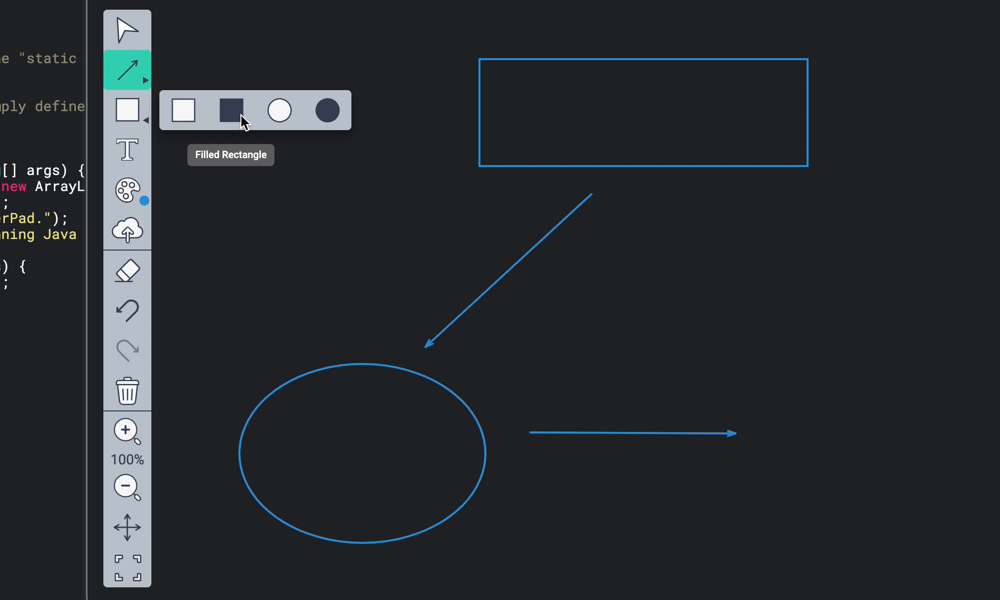 Illustrate a Discussion
Sometimes during technical interviews, it can be difficult to follow systems design discussions or envision front-end ideas. With Drawing Mode, you can close the communication gap with a full-featured virtual whiteboard.
Draw freely or use shapes
Add text
Upload pre-existing images or charts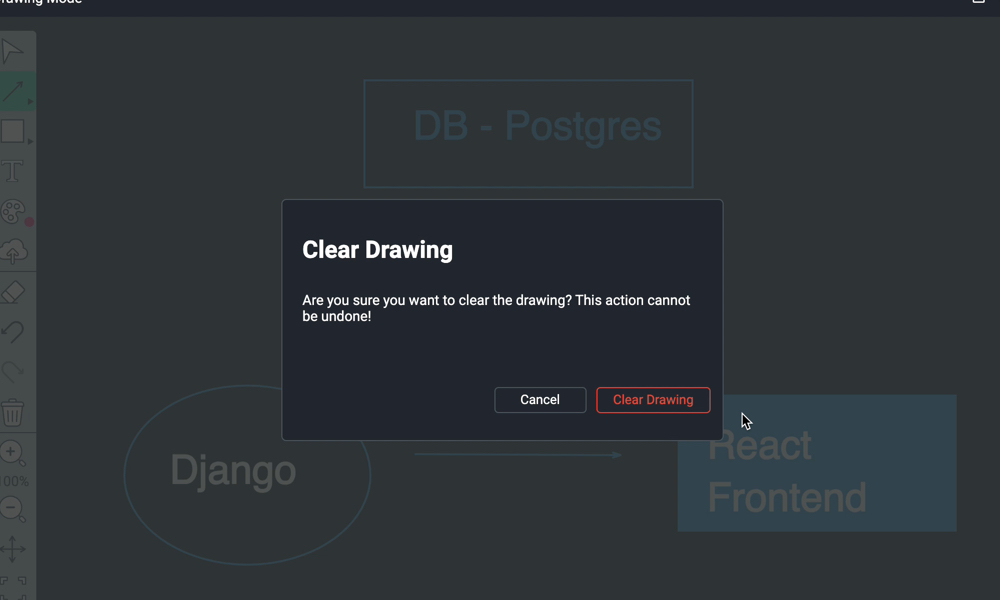 Simple to Use
No one wants to experience a steep learning curve – especially during an interview. CoderPad's Drawing Mode is a simple, easy-to-use solution to visualize your interview discussion.
Accessible from live interview pads, so you don't need another tool
Straightforward to use
No other platform that we evaluated came close to CoderPad in providing the overall experience we wanted for both our candidates and interviewers.
—

Vignesh Ramesh

,

Engineering Manager

,

Yext
CoderPad
code interview
all
5 stars