Hire Confidently with The Coding Interview Platform
Developers trust CoderPad to help hire the right candidates because it's simple – and just works.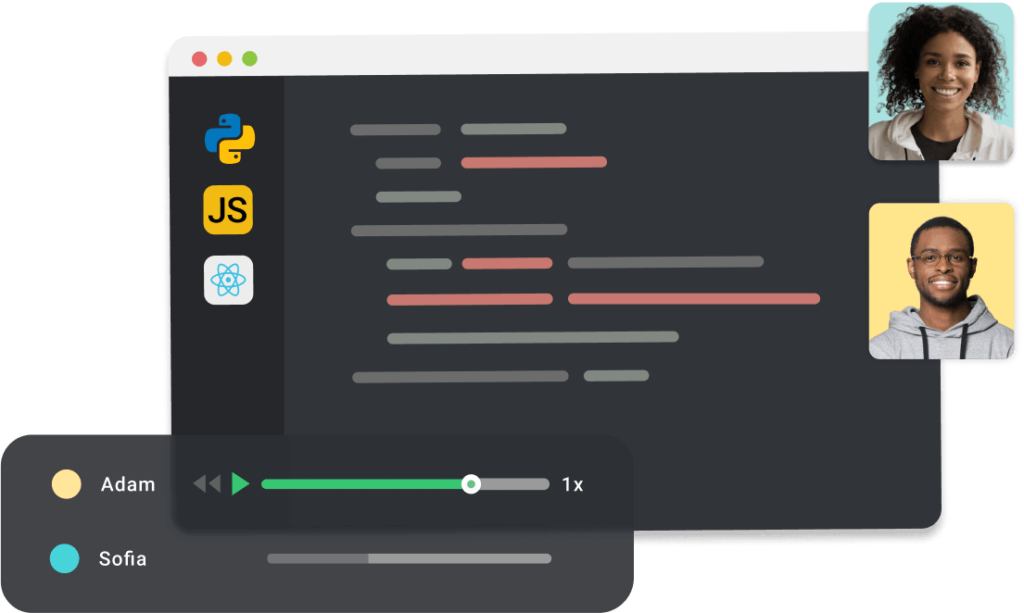 Join 4,000+ engineering teams using CoderPad to see skills in action
Effective solutions for every step of your technical hiring.
Tech Skills Assessment
Ditch the resume and screen all your applicants. The scores will reveal the strongest candidates to interview.
Live Tech Interviews
Watch them code or code with them. Recreate how you'd work together to assure they're the right fit.
Take-Home Projects
See how a candidate approaches a project by creating a take-home they can work on in their own time.
University Recruiting
Widen your hiring pool with fresh talent by sharing a link for a test or take-home project at universities.
Let their skills shine through with assessments and interviews which are:
Fast
Save time and money by halving your time to hire. CoderPad accelerates the hiring process.
Real
A familiar IDE with the languages, frameworks necessary to recreate any challenge or project. Forget the algorithmic questions, your creativity is the only limit.
Fair
Easily standardize your assessments and interviews to reduce bias and simplify your hiring decisions.
Loved
Built by developers, for developers. Nine of out ten candidates are happy with their experience on our platform.
For BigCommerce, CoderPad was an instant fit. It's reliable, accessible, and gives us real-time collaboration tools that save us time. With CoderPad, we found candidates can show their true skill sets without switching between unfamiliar platforms and hardware.
Pascal Zajac

,

Vice President of Software Engineering

–

BigCommerce
CoderPad
code interview
all
5 stars